Release Date
September 28, 2017.
Dragon Ball Xenoverse 2 from Bandai Namco is a game built for PS4 and Xbox One which got ported to Nintendo Switch. It has been out for little over a week now and is a competent port and a ton of fun to play. One Piece Unlimited World Red has had a very interesting history. It began as a Nintendo 3DS only release in Japan about 4 years ago before releasing in Europe on PS3, PS Vita, Wii U, and 3DS. Ganbarion did a great job not just with the 3DS version that plays brilliantly, but with whichever release I've played. Now that Switch is the new hotness, everyone (not Capcom) wants to get in on the hype train and Bandai Namco has delivered a fantastic experience here with One Piece Unlimited World Red Deluxe Edition.
The Deluxe Edition released on PS4 and PC last month and only just released on Switch. It includes all previously released DLC and a lot of visual and performance improvements across the board. Having already played a lot of this release without DLC on 3DS and Vita, I obviously was interested in seeing what was possible on the latest portable gaming console. I'll get to the port details in a bit, but it is safe to say this is my favourite way to play Unlimited World Red and a brilliant release for One Piece Fans who haven't experienced it before.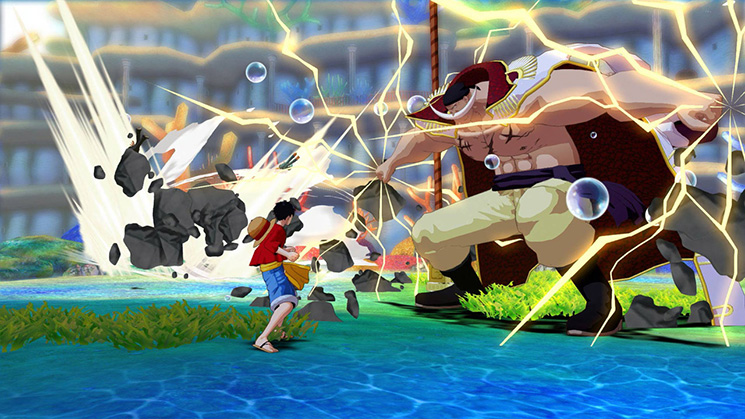 Unlike the Warriors games from Omega Force and Bandai Namco that play out like a Musuo, this is an action adventure game with a lot of combat, and also fishing (they know how to get me on board for sure) and bug hunting. Even if you aren't familiar with the One Piece universe, they do a good job of introducing the characters in the beginning and slowly just allowing you to learn about each one as you play through the story. I like how varied they all are in combat and the character models are gorgeous. Combat is a lot of fun but enemy variety could be better. There's definitely remnants of a 3DS game here in the form of how combat encounters begin and how the game structure is. If you've played Final Fantasy Type 0 HD, it felt like a handheld game in structure and this does too. That isn't a bad thing at all because, well, I use the Switch mainly as a handheld.
While the DLC is mostly costumes, having a complete and definitive version (Not "Definitive" like some other publishers would have you believe with their ports) to play at home and on the go is awesome. One thing I love about many Switch releases is the drop in co-op mode that is sometimes added just for the Switch versions of multiplatform games. The co-op here is implemented a bit weirdly because not only does it take place in a weird split screen mode where player one is on the top left in its own window while player two is on the bottom right screen with One Piece art as a banner behind, but player two has unlimited health. When you play solo, your AI companions have unlimited health and kind of give you an out if things get hectic, but they should've fixed this for co-op.
Obviously Unlimited World Red was at 30fps on previous platforms with resolution being whatever each handheld system supported. The game plays great on both 3DS and Vita, but it is easy to get used to all the enhancements made here. The Switch version is 1080p docked and 720p portable with 60fps throughout. I can't get over how good the character models look in both cutscenes and in gameplay. The only thing they could've improved further was how the environments look. They still look out of place and low resolution, and will remind you that this game originally started on a much less powerful and older handheld. You will be taking quite a few screenshots whenever there's a dramatic entrance or even when a combat encounter ends with a highlight.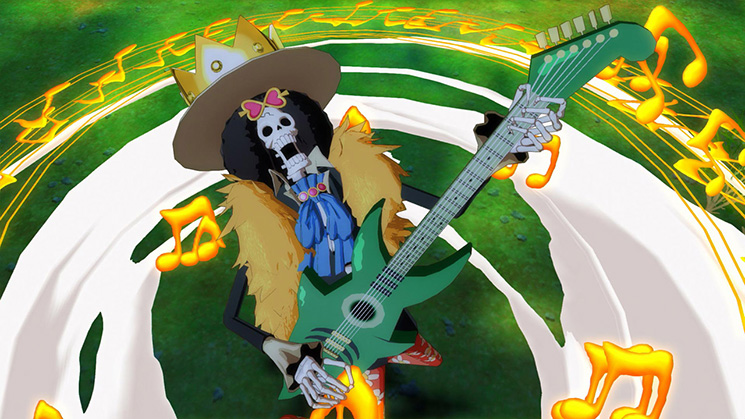 Unlike Dragon Ball Xenoverse 2, there's only Japanese voice acting here. It is all really well done, but the music isn't up to par. Kohei Tanaka does the music for the One Piece anime and he even did the score for both Gravity Rush games. I'm a bit disappointed with the overall music here because I went in expecting a lot. Hopefully the next One Piece Unlimited game that releases will have a more memorable soundtrack.
If you're a fan of One Piece, this is the game to get. I know many are turned off by the Warriors games and this is better than Burning Blood by a long shot. If you've already played this on a handheld or just want a handheld version, this is the definitive release and a damn fine package overall.
Positives
Great port
Loads of playable characters
All DLC included
Negatives
Not much value for previous owners
Some environments look bad
One Piece: Unlimited World Red Deluxe Edition on Switch is the best way to experience Unlimited World Red and exactly how a licensed game should be.