I love a good comfort zone, especially when gaming. Sit down with your controller, grab a drink and some snacks, then play away until you get sleepy or have to vacate the confines of a nice warm living room. Unfortunately, being a relatively reserved chap until after booze, I had trouble singing along to SingStar Celebration at first, but after a while, I got quite into it, and singing along to Britney Spears, Adele, and Wham! was rather fun. And not a drop of alcohol passed my lips.
SingStar Celebration is as vanilla as it comes, relying pretty heavily on having a decent soundtrack to sell it on the PS4. Using a mobile phone as a microphone is appealing, as tablets are simply a no. They're easy to connect to the game, so you'll be singing in no time. It looks pretty dull in the menus and elsewhere outside the music videos, but you won't be spending too long there anyway.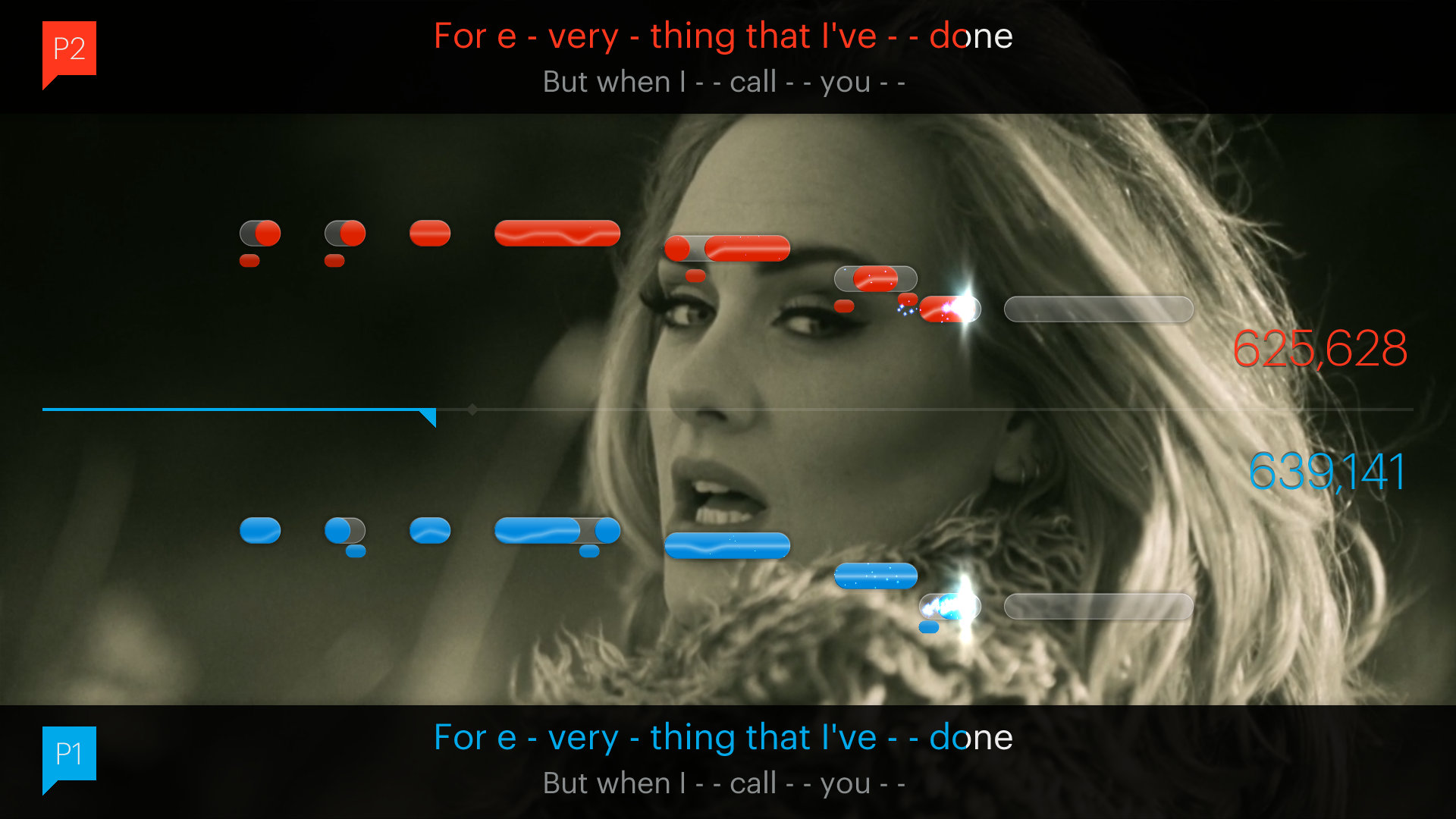 The tracklist is filled with a range of modern (ish) songs such as The Chainsmokers feat. Halsey's 'Closer', and Calvin Harris & Disciples' 'How Deep is Your Love', but being 33, I wasn't massively familiar. It was all about the classics, especially the majestic nature of Oasis' 'Wonderwall' to sing along to. There are 30 songs in total, and they do offer a range of styles, but it's always been about the online library, currently featuring over 750 songs. None are free mind, but the choice is excellent, and you're likely to find loads to choose from if you get bored of what's on offer in the base game.
The accuracy of singing along to the songs gives you more points that your opponent if you manage to hit the same pitch, or keep holding the same note for the same amount of time as the artist. The littlest dip in performance can turn the tide, so concentrating on those bars flying across the screen is massively important. It's not like many singing games of the past (Lips, Just Sing) where all you needed to do was talk, clap, or fart down a microphone to get points; nope, SingStar Celebration does a great job of rewarding singers to do a good job of following the flow of the song with the correct technique.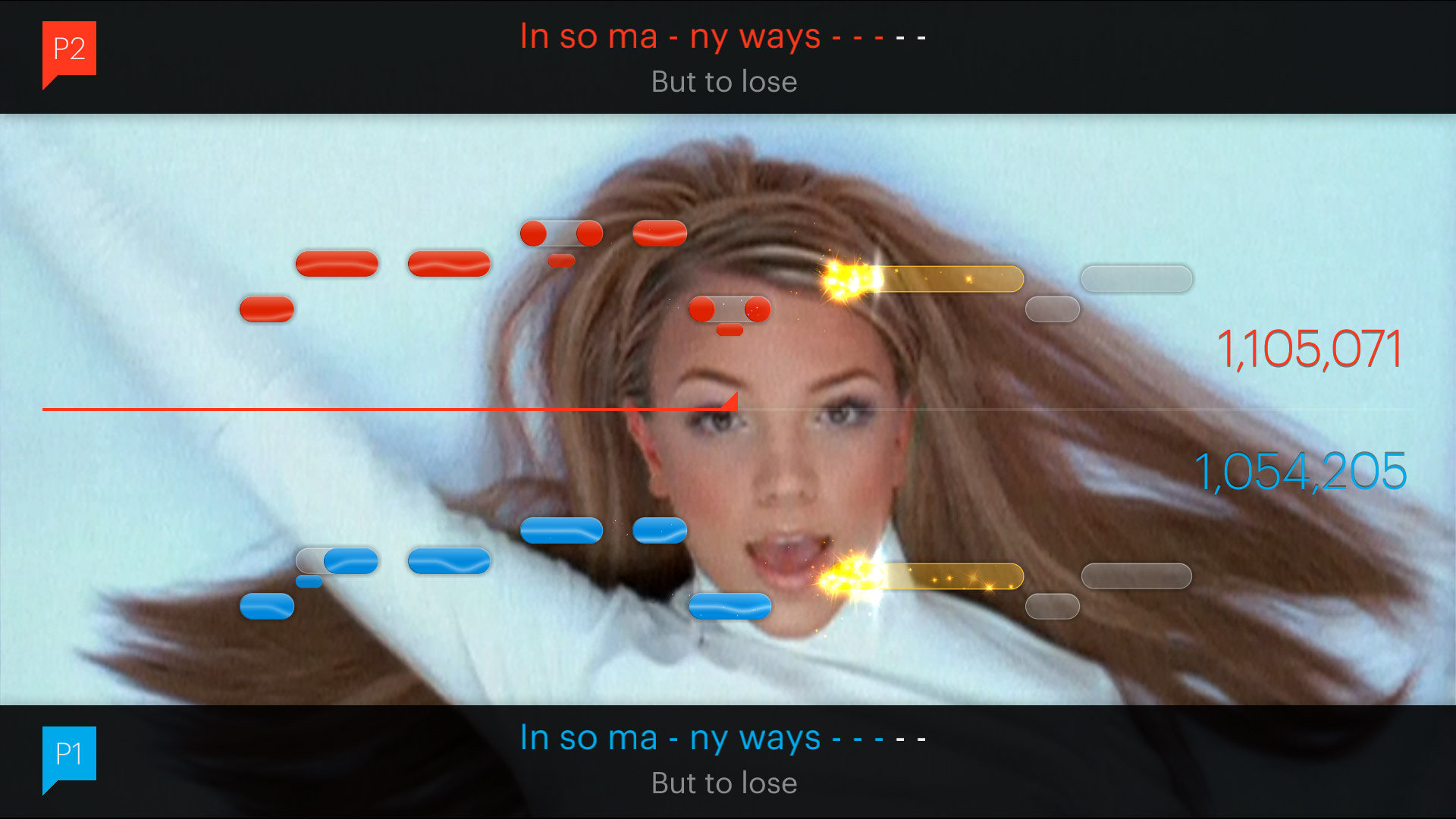 I'm afraid there's not much more than that. The SingStar community is in full swing, and it's pretty easy for you to post your performance to social media (providing you have a PlayStation Camera handy), and there are some party modes for up to 8 players that have you singing duets or powering through the choruses of selecting songs to beat your family and friends. It's all just a lot of fun, and PlayLink is helping to bring people together, as corny as it sounds. Jackbox is a perfect party game, but SingStar is part of PlayStation's make up, and having it in the PlayLink initiative means there's guaranteed fun to be had.
Positives
Song good songs
Reactive to ability and technique
Negatives
Very basic
More songs behind paywall
SingStar Celebration is a vanilla version of a party game classic, and you'll have a great time if you allow yourself to let your hair down