It's time for the 9th Re:Port discussing Switch ports of games that are on other platforms before or just at the Switch version of a new game that's released. When Adam and I were discussing doing a feature like this to cover Switch versions, I thought we'd be done with it in a few posts and the inflow of ports would slow down. I was wrong and I might end up increasing the number of games covered per Re:Port going forward because the Switch is getting too many games too fast. This week we have AOT 2 / Attack on Titan 2 (Nick), Bleed 2, Last Day of June, Slayaway Camp: Butcher's Cut, and OPUS: The Day We Found Earth (all Mikhail) covered. Grab a drink and your Switch but don't keep em too close to each other and have a read at this week's Re:Port.
Bleed 2
Originally released on PC platforms before being ported to PlayStation 4 and Xbox One in 2017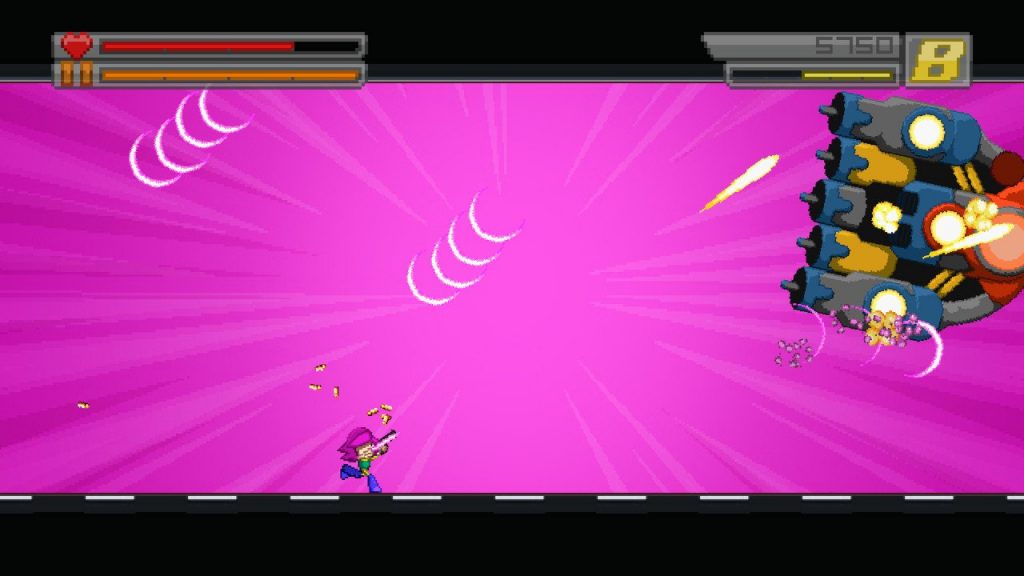 Bleed 2 is the follow up to Bleed that I covered in the last Re:Port. I loved that and was interested to see how Bootdisk Revolution would take things further in Bleed 2. As with Bleed, this is an arcade game with lovely controls for the most part (the Joy-Con controls take a bit of time to get used to). You play as Wryn battling multiple enemies and bosses across some nice throwback to classic arcade game like stages. It is a game that encourages replaying on harder difficulties that actually impact some of the set pieces in the game. As with the original, this one also has local co-op support. The only real problem Bleed 2 suffers from is its length. If it was longer, it would've been an essential for arcade game fans.
The Switch port is very good. It supports HD rumble and looks great in both modes. Just like the first entry, this supports local co-op on the same Switch in handheld mode as well as docked mode. You do need full controllers for co-op given the control requirements though so single Joy-Con co-op is not an option. Video capturing is supported and you will use it a lot. Given that this game is basically great across all platforms, being able to take it anywhere on the Switch and have a fantastic portable version makes this the definitive version for me. I hope the developers consider doing a double pack physical release for both games on Switch in the future.
9/10
AOT 2 / Attack on Titan 2
Originally released on PlayStation 4, Xbox one, and PC the same day as the Switch version and scored 8.5/10 on PlayStation 4.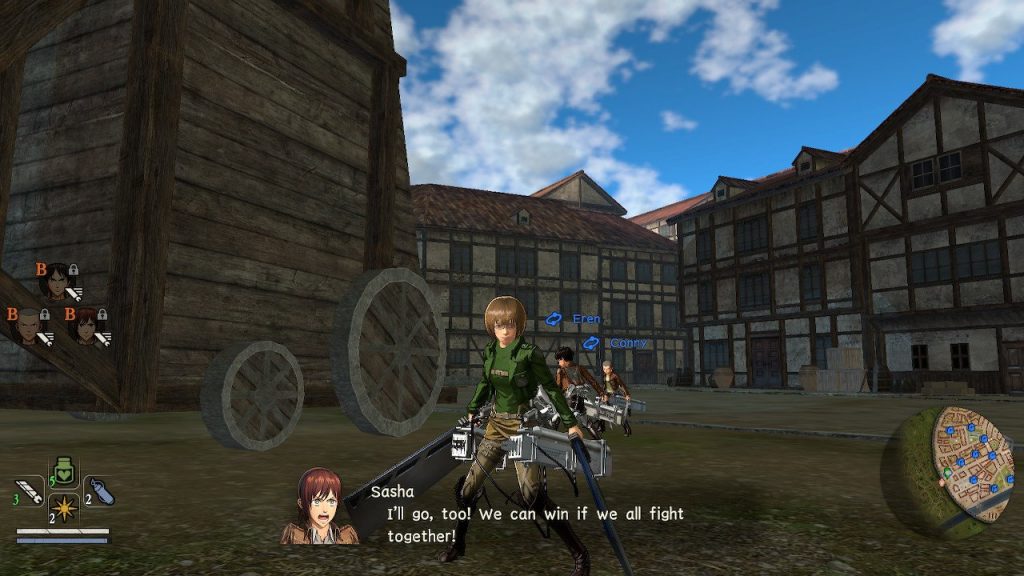 Not everything needs a Switch port, there I said it, the fact of the matter is the machine just doesn't have enough grunt to keep up with the likes of the PC, the PS4 and the Xbox One. AoT2 (or Attack on Titan 2 to give it its proper name), has been granted a Switch port (which makes up for the lack of a Vita version in the West to some extent), and realistically it's lacking against its bigger brothers. AOT 2 itself is an excellent game on the PS4 building upon the previous entry in almost every way. If you're a fan of the manga or anime, this is definitely a game you want to get but if you want to get it on the Switch, there are a lot of things to keep in mind.
Texture work is much lower quality, and there's considerable pop-in when travelling across the city districts, not only this, but Titan's can pop into existence when you're practically on top of them and when you're mooching around in the 'day to day life' moments characters can just appear out of nowhere, but generally this is a pretty good representation of the subject matter and swinging Spider-man style through the streets to take down a Titan is still pretty thrilling. Outside of the pop-in another sign of the engine struggling is with the frame rate it nosedives the minute you get more than two Titans on screen, and practically stops when they destroy a building. It's worse in TV mode as well, where the machine just cannot keep up with the action while ensuring sharper visuals. It is also disappointing to see NPCs flying around at a lower frame rate than you making their names or tags appear to stutter while moving across your field of view against yourself when you're flying at a higher frame rate.
All in all AoT2's Switch port is an admirable effort, but there are just too many concessions made to get it working. The developers had the chance to go the extra mile to use HD Rumble while flying with the ODM but the implementation is lacklustre.
6/10
Slayaway Camp: Butcher's Cut
Originally released on iOS, Android, PC, Xbox One, and PlayStation 4 in 2017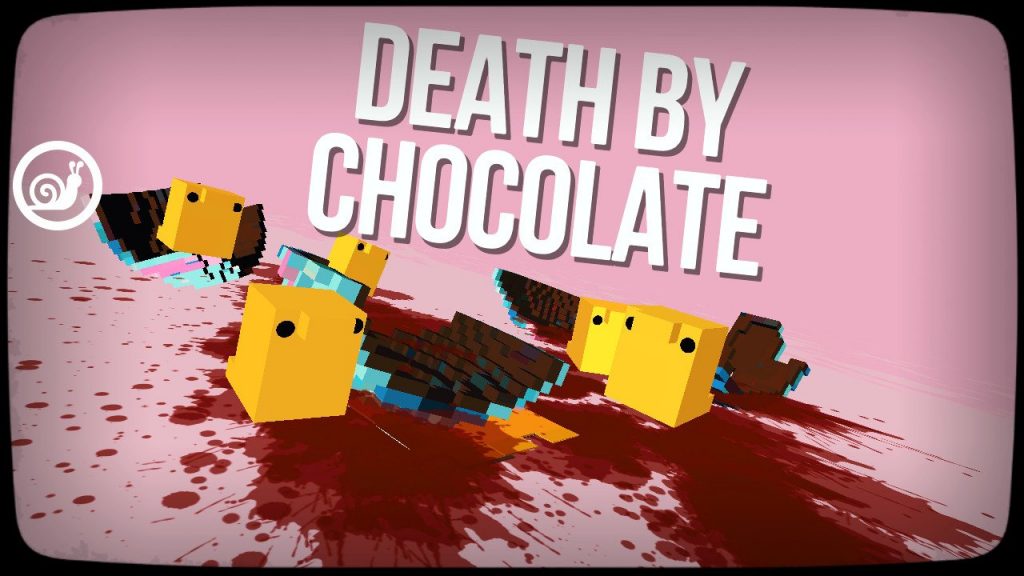 When Slayaway Camp released on iOS a while ago, I enjoyed the sliding puzzle gameplay but wasn't really a fan of the art style. The core game is basically you playing as a killer trying to take out various victims in campsites in the most gruesome manner. There's even a grotesque visual toggle that can tone down the violence if you need to do that. Butcher's Cut includes a ton of content giving you various sets of puzzles that are arranged into VHS cassettes. I love the aesthetic for the UI that blends the voxel style blocky visuals with an 80s or 90s retro aesthetic. This is a blast on other platforms but how does the Switch version run?
This isn't pushing visuals or hardware but it is a game made in Unity so I was interested to see if this ran and looked well. Thankfully it does in both modes on the Switch and it even supports all input methods. You can switch between touch and button controls on handheld whenever by just literally touching the screen or pressing a button. This is a nice showcase for how a mobile game should be ported to the Switch. It includes all the content and supports all input methods. If you enjoy horror jump scare like movies and puzzle games, this is a no brainer purchase. It is accessible and has tweaks to make it better for different kinds of gamers.
8/10
OPUS: The Day We Found Earth
Originally released on iOS (and Android) and PC platforms in 2015 and 2016 respectively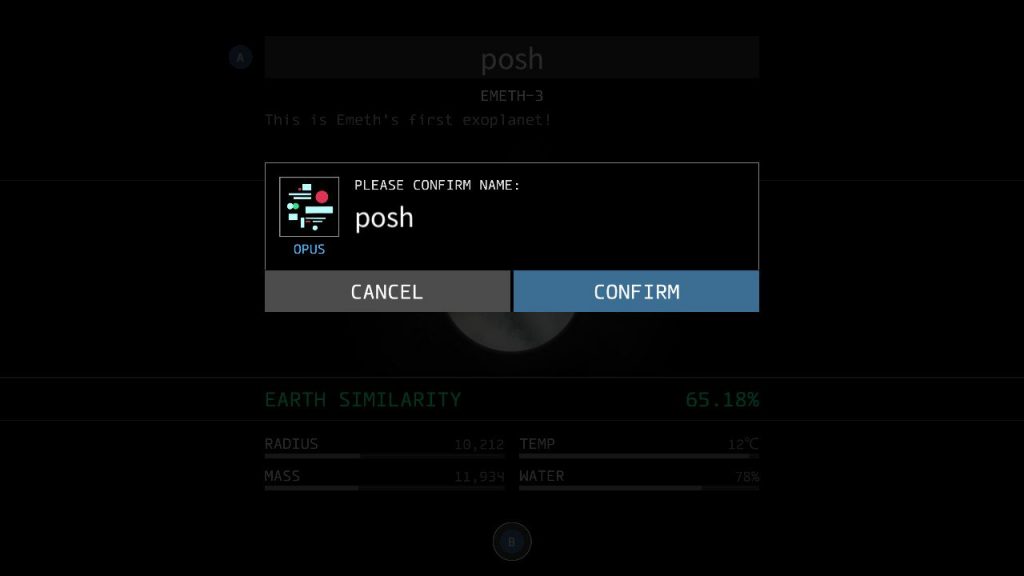 November was a pretty crazy month for Switch releases and many went unnoticed. Given the amount of ports releasing that month, I ended up with about 4 games I bought that I never touched until earlier this year. OPUS was one of them. SIGONO from Taiwan created a memorable story and exploration driven game for mobile platforms in 2015 to buck the trend that they saw for successful games on the platform. You play as Emeth who is trying to discover Earth tens of millions of years from now when humans now live elsewhere. The gameplay has you using a space telescope that gradually gets upgraded to try and find Earth and it has a lovely story that unfolds with some excellent music from Triodust. The final moments and the build up to those moments is perfectly executed. The developers even added a lovely audio log section for their thoughts on why they made the game and how they viewed the industry with some background which was an interesting listen.
The Switch version supports both touch and button controls and it looks and runs really well in both modes. The only performance issue I ran into was moving the telescope in certain situations had some stutter. When mobile first games head to the Switch, I get annoyed when they go with only touch or only button controls instead of both. Many don't even add any rumble support. This one does it all and every game should take advantage of the Touch Screen on the Switch for portable play as an option. Overall this is a great port and one that any fan of good stories in games should play.
I'll be covering the next game from SIGONO, OPUS: Rocket of Whispers, in the next Re:Port.
9/10
Last day of June
Originally released on PlayStation 4 and PC platforms in 2017 and scored 8.5/10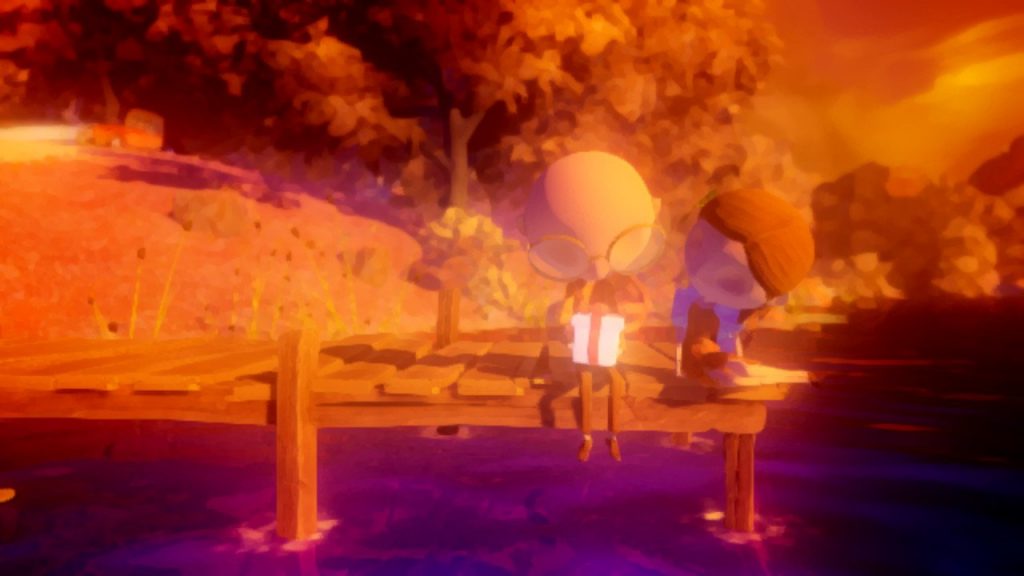 Last day of June released last August for both PS4 and PC and honestly didn't get the recognition it deserved. It is a lovely adventure that has you dealing with loss through reliving memories. It is mostly an exploration adventure with a few puzzles but the draw is really the story and the distinct visual style. Your aim as Carl is to get into four different lives and change what you can to stop an accident. Somehow I completely missed that the score for the game was done by Steven Wilson which immediately had it shoot up to the top of my to buy list. I'm glad I finally got to experience it with nice headphones on the Switch because what a damn fine experience this game is.
The PS4 and PS4 Pro versions as tested by Chris suffer from long load times. In my time with the PC version to compare it to the Switch release for this feature, I had long load times as well and the game itself is quite heavy resource wise. Last day of June on the Nintendo Switch is an interesting port. The use of HD Rumble in situations like thunderstorms is very nice and the game does look really nice on the Switch screen. The frame rate on the other hand isn't amazing. It often feels sluggish while panning the camera. In handheld mode, it runs at a slightly lower than native resolution sadly. The game has a lot of effects on at the same time so if you look closely, characters have a bit too much aliasing in some situations. The art style allows for it to look good even with some low resolution character models on the handheld screen though. I hope they manage polishing up the performance a bit because that's really the only thing holding this back from being as easy to recommend as the PS4 version. I'll mention that this soundtrack is worth the price of admission itself but the story is fantastic and this is no doubt an experience you will remember.
8/10