The Godcast: Season 4 Episode 24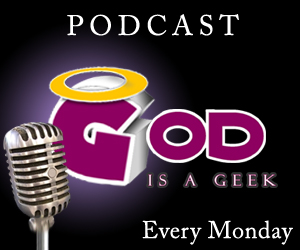 Calvin and Alex have returned from attending E3 2012, so it's time to hear their personal hands-on impressions of lots of games. Lee has also been playing some Wii U this week, so he's got plenty to talk about too.
You don't want to miss this edition of The Godcast, especially if you have interest in any of the huge games that are yet to be released in 2012, and even some from 2013; we're talking Tomb Raider, Elder Scrolls Online, Wii U, the works!
The show will return to its normal structure next week – so join us again next Monday!
Please remember to rate us in iTunes too (it only takes a few seconds!), as that makes us very happy.
Subscribe to the GodisaGeek podcast via iTunes or Feedburner, or download the MP3 file (right click, then save).