Microsoft Hosts 'Celebrity' Halo 4 Preview Event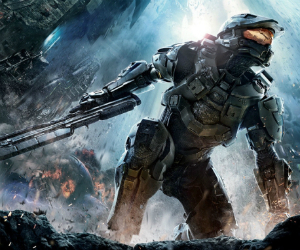 Microsoft last night hosted a preview event in Manchester, inviting a host of celebrities to try out upcoming shooter sequel Halo 4.
Who is most deserving of an early sneak peak at one of the year's most anticipated games? The cast of The only way is Essex and Hollyoaks, of course! Those guys are renowned video game fans, right!? Yeah, sure..
Aside from the talent sponges mentioned above, there were one or two people at the event who are a little harder to mock. Olympic gold medalist and Team GB Cyclist Steven Burke, Stoke Cities Cameron Jerome and several other… footballers were also at the event.
Of course events like this are put on to garner the interest of the media at large, though I'm sure MS would have liked some more of their A-List invites to have shown up, T.O.W.I.E cast members aside, of course.
And that is the last time TOWIE will be mentioned here at GodisaGeek. We promise. Check out an extended list of attendees, and a gallery of images from last night's event, below.
Attendees included:
·         Maria Fowler – T.O.W.I.E
·         Steven Burke – Team GB Cyclist
·         Cameron Jerome – Stoke City FC
·         Will Keane – Manchester United FC
·         Ashley Margolis – Hollyoaks
·         James Atherton – Hollyoaks
·         Lucy Dixon – Hollyoaks
·         Laurie Duncan – Hollyoaks
·         Will Rush – Waterloo Road
·         Sean Scannell – Huddersfield FC
·         Neil Danns – Leicester City FC
·         George Elokobi – Wolves FC