Feast Your Eyes on These Three New Metal Gear Rising Trailers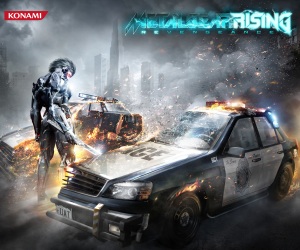 Konami has released three new gameplay trailers for their upcoming action title, Metal Gear Rising: Revengeance.
Of the trailers, perhaps the most informative is one in which the primary abilities of Raiden's suit are highlighted. The second contains a wealth of gameplay footage and the third seems to showcase Raiden's impressive ability to stand stoically atop things.
Between the 2GB demo – which is out now for both PlayStation 3 and  Xbox 360 – and the trailers, you hardly even have to play the game any more to get the full experience!
Let us know in the comment section below how you feel about this new direction for the Metal Gear franchise.
Metal Gear Rising: Revengeance will be released for PlayStation 3 and Xbox 360 in February.