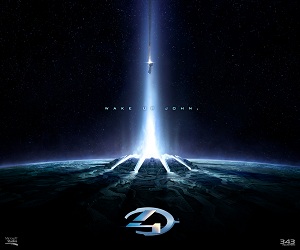 That Dr. Halsey, eh? She's a trouble-maker, alright.
The galaxy's "most dangerous woman" is about to make her most reckless decision yet in her search for the Librarian, and it seems that there isn't much that can stand in the way of her determination.
The seventh episode of Spartan Ops: Season 1 goes live tomorrow, as Fireteam Majestic face danger at every turn as they explore the ancient Forerunner world of Requiem. Spartan Ops is a separate campaign designed to be played either alone or in co-op, following on from the events of Halo 4 and focusing on an entire team of Spartans and their conflicts with the Prometheans – as well as Dr. Catherine Halsey's single-minded pursuit of answers.
The first six episodes of Season 1 are already available to play via the Halo 4 multiplayer menu, and another four will arrive, one-a-week, until the season concludes. Check out the Episode 7: Invasion trailer below.
Halo 4 is available now exclusively on Xbox 360.