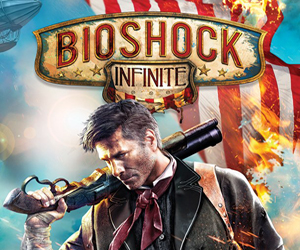 Forgive the facetious headline, folks, but we've got a tiny teaser trailer today for you, ready for the bigger reveal tomorrow, of the "Lamb of Columbia" trailer.
This comes shortly after part two of the mock-documentary trailer: Columbia: A Modern Day Icarus?
It has to be said, the marketing by 2K and Irrational is rather pleasing on the eye, and it's nice to see something a bit different to the usual trailers and screenshots that we get shown.
We'd love to hear about your thoughts on BioShock Infinite? It's high on a lot of people's most-wanted lists, but will you be grabbing it? If so, will you get the 360 or PS3 version, or are you going for the PC version, which will presumably look better!
Whatever version you get, take a look at our recent preview of the game, where we got hands-on with the first hours of the game.
BioShock Infinite is due to be released on March 26 for Xbox 360, PlayStation 3 and Windows PC.