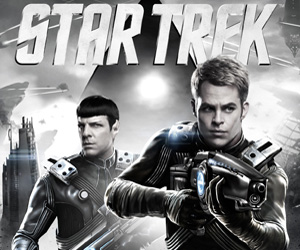 Licensed properties traditionally don't work out, but Trekkies out there are hoping that the upcoming game from Namco Bandai will be more Arkham than E.T.
Today, Namco Bandai has released some screenshots for Star Trek: The Video Game that look pretty decent and can give diehard Star Trek fans some hope about the game.
The fact that Marianne Krawczyk (God of War, Shank) is lead writer on the project is another plus. The story takes place between the original J.J Abrams directed movie and the sequel, Star Trek: Into Darkness.
If you are one of the people anticipating the release of Star Trek: The Video Game, feel free to peruse the images below, whilst you wait another couple of weeks for the game's release.
Star Trek: The Video Game will be released on April 26 in Europe and April 23 in North America for Windows PC, Xbox 360 and PlayStation 3
Don't let us be your little secret: SHARE!