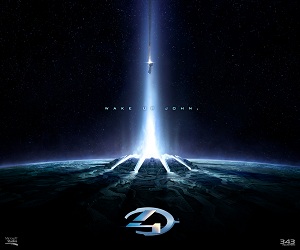 Halo 4 Spartan Ops has been the first of its kind: a weekly add-on that provides an all-new co-operative gameplay campaign for a retail game. Any player with an Xbox LIVE Gold account can download the weekly updates for free, and the final episode is due this week.
Entitled Exodus, episode 10 will close out the campaign and includes five playable chapters of the story; it'll go live at 11am GMT this morning. Spartan Ops follows on where the Halo 4 story finished, and adds a whole new adventure, free of charge.
The synopsis goes a little something like this: Jul 'Mdama's final plan is set in motion, guaranteeing the destruction of Infinity and her crew. Spartan Palmer and the members of Fireteam Majestic are dispatched on a do or die mission as the events of Spartan Ops come to an explosive end!
343 Industries and Microsoft Game Studios have done something very innovative in offering weekly add-ons for free, this is something original that will help keep the fanbase of a game playing it well into its life cycle, and it would be very interesting to see in other games too.
See the Exodus trailer for episode 10 below:
Halo 4 is available now exclusively on Xbox 360.