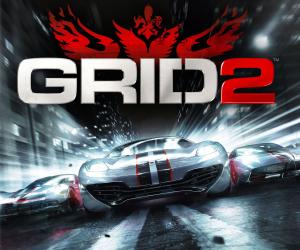 When Grid 2 was announced, the internet exploded with joy. The first game (which was available super cheap via Xbox LIVE Games on Demand recently, so I hope you managed to pick it up) was amazingly popular, so that was no surprise.
Since then, Codemasters have showed us bits and pieces of the game, teasing us like…well, like something that teases something else.
This new trailer shows a whole host of European cars, courses, and teams that you'll find competing in the World Series of Racing, when you finally get to play the game at the end of May.
Here's a list of some of the European cars:
BMW E30 M3 Sport Evolution (Evo3)
BMW Motorsport 320 TC
Caterham-Lola SP300R
Ford Focus ST 2013
Gomez Competition GC 10.1
McLaren F1 GT
Mercedes Benz 190E 2.5 Evo 2
Mercedes Benz SLS GT3
Pagani Huayra
Volvo S60 BTCS
Without further delay, here's the trailer.
Grid 2 will be released on Xbox 360, PlayStation 3 and Windows PC.