[CLOSED] Win Tickets To The Gadget Show Live
If you're into your games, gadgets and gizmos you'll most likely be well aware that The Gadget Show Live kicks off today at the Birmingham NEC. TGS Live is one of the biggest games and gadget exhibitions in the UK, the show floor is full of big tech companies showing off their latest and greatest wares – not to mention a live episode of the gadget show. The event sold out soon after being announced, but luckily for four readers, Alienware have provided us with two pairs of tickets to give away today!
At the event you'll be able to play with upcoming product releases from companies such as 2K Games, EA, Nintendo, Warner Bros, nVidia, Razer, Turtle Beach, GAME, HMV and of course Alienware. There will also be plenty of competitions and swag for you to walk away with. It's definitely one not to miss.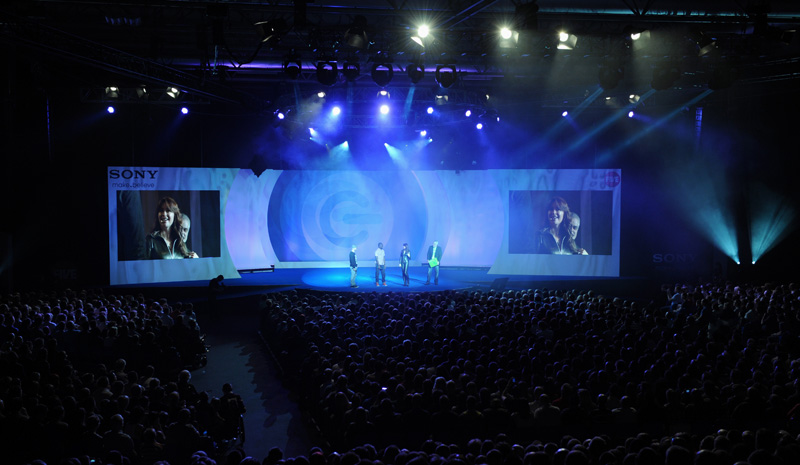 The tickets are valid for Wednesday, Thursday, Friday, Saturday and Sunday 13th – 17th April, the whole of this week. We only have four to give away, so if you'd like to win, all you have to do is Tweet this: Send me to #TGSLive with #alienware @godisageek
We'll pick two people at random to receive a pair of tickets each.
We have it on good authority that Alienware are giving away some pretty serious gear. Visitors can set daily scores at one of the systems to win Alienware Tactx Mice, Headsets, Keyboards and even Killer 2100 NICs from Bigfoot.
There will also be a "Win a Rig" competition all day, every day. The rig in question will be the amazing Alienware M17x, which we reviewed and loved. Registration is via the entry form on the homepage of the laptops on display (which creates you an account on Alienwarearena.com). One lucky visitor will be picked at random. The draw itself will take place in the afternoon on the last day of the show. Some lucky chief is going to be receiving a very exciting e-mail next week, so make sure you pop over to the Alienware stands!
[UPDATE]
Thanks for all your entries guys, the competition is now over.
Congratulations to our winners Sarah Blow and Rob Day. We hope you and your guests have a blast this weekend. Don't forget to stop by the Alienware stands 😉