Gears Of War 3 – New Campaign Trailer Coming On May 28th! (Teaser Trailer!)
Epic and Microsoft are being too good to us, they know that we are suffering withdrawal symptoms from the Gears of War 3 beta, so are giving us lovely information to spread, like the recent Epic & Limited edition reveals, the information that it has broken one million pre-orders, and now this, a teaser for a brand new campaign trailer, that will air in full on May 28th.
Assemble your squad and brace yourself for a stunning look at the most anticipated blockbuster of the year, as a new trailer for "Gears of War 3" premieres next Saturday, 28 May during two of the world's biggest sporting events of the month.
This action-packed trailer offers a riveting look at the epic-scale campaign in the "Gears of War" trilogy finale, and debuts on 28 May during the Champions League Final Match at approximately 9:45 p.m BST around the world, and during Game 6 of the NBA Playoffs on TNT in the U.S.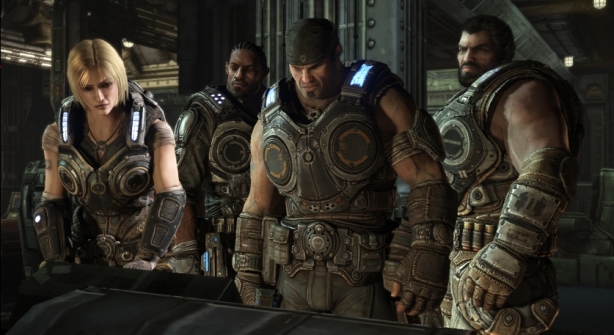 Laced with explosive new gameplay, the pulse-pounding trailer offers a gripping preview of the enthralling cinematic story in "Gears of War 3," as Marcus Fenix and his brothers-in-arms wage a desperate two-front war against the Locust and Lambent menace to save humanity.
The spectacular conclusion to one of the most celebrated sagas in video games, "Gears of War 3" has already surpassed one million pre-orders worldwide, making it the fastest pre-selling Xbox exclusive in the history of the platform. As further testament to the immense anticipation surrounding the game, more than one million players participated in the "Gears of War 3" multiplayer beta this spring, helping refine and polish the hotly anticipated juggernaut.
Gears of War 3 is due out on the 20th of September, exclusively for Xbox 360.