[CLOSED] Competition: Win DVD Box Set of Gormiti Season 1 Volume 4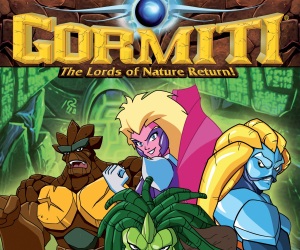 What is that we hear you say? This is not game related, how dare you offer us free things! Well, we figured that we haven't given away enough things lately, so we'd throw a few more competitions up!
This time around, we're offering something for the younger reader, or indeed the parent gamer – looking for a great Christmas present for the kids!
There's never a dull moment in Venturefalls, so why not spend your summer with your cartoon best friends Nick, Toby, Jessica and Lauren as they try to protect their hometown from destruction!
We have the DVD of Season 1 Volume 3 of the animated show Gormiti to give away, and all you have to do is to send an email to Competitions@GodisaGeek.com with the Subject "Gormiti4" telling us why you want the prize, simple right?

The competition closes 4th November at 5pm, and no applicants after that time will be considered, so get entering quick! No appeals will be considered and the decision of GodisaGeek.com is final.