Celebrate the One Year Anniversary of "The Kinect Effect"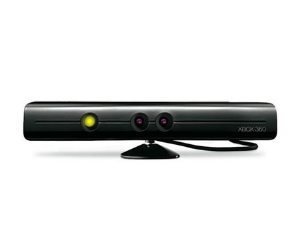 It's been almost one whole year since the Kinect was released and revolutionised the way that we interact with our video games, bringing in whole new audience while it was at it. There aren't many other video game peripherals out there that can claim something as bold as that; Kinect can.
Sales were immensley impressive from the very first moment that the device went on sale on the 10th November here in the UK, with the device going on to sell more than 10 million units in its first 60 days on the shelf. This act, while not only impressive in the video games market, also gained worldwide recognition from the Guinness World Records people as they named Microsoft's revolutionary controller the fastest-selling consumer electronics device in 60 days.
Things didn't stop there for the device, however, as six months ago the Kinect for Windows SDK was released upon the world, allowing hobbyists and developers alike to create some outstanding pieces of software, both for entertainment and practical purposes.
The Kinect Effect isn't ending there though, as Microsoft announced today that they will be releasing the commercial version of the Kinect for Windows SDK early in 2012. Over 200 businesses worldwide, including Toyota, Houghton Mifflin Harcourt and Razorfish, have joined the program which gives them the chance to revolutionise the entire industry in which they are situated. If there's one thing that we can be sure of, the Kinect Effect isn't showing any signs of slowing down any time soon.
How has the Kinect Effect affected you? Did you even realise it's been a whole year? Let us know what you think, and your feelings about Kinect on the whole, in the comments below.