UK Charts – Battlefield 3 Holds off Strong Competition to Stay Top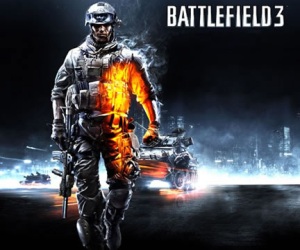 This week in the UK Charts we have a bit of a shock for you. It was (fairly) assumed that the blockbuster hit (and 10/10 scoring) Uncharted 3: Drake's Deception would take the top spot, but EA and DICE had other ideas with Battlefield 3, which stays in the top position for a second week.
This is actually the first time that a Battlefield title has retained the top spot for a second week, and Bad Company 2 was only at number one for a week before Final Fantasy XIII dethroned it. Despite the surprise that it remains top, it actually sold 54% less copies than last week, and frankly, we'll leave you to draw your own conclusions on what that means for Uncharted 3's sales. Uncharted 3 actually sold the most in the individual SKU charts, with the Xbox 360 version of Battlefield 3 placing 2nd, and PlayStation 3 placing 3rd (PC was 10th).
The only other new entry in the top 10 is Sonic Generations, which we reviewed and gave a favourable 8/10 score to – and it seems that the public have listened and gone out and purchased it.
Football Manager 2012 stays strong too, while Goldeneye 007 enters in 16th place despite very little marketing until after it had already been released.
TW = This Week
LW = Last Week
UKIE Games Charts©, compiled by GfK Chart-Track