Xbox LIVE Newsbeat 22nd – 28th November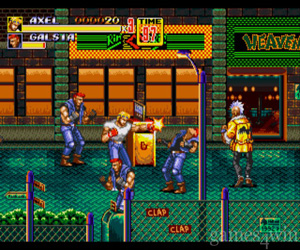 Those friendly folk at Microsoft appreciate you. The really, really do. That's why between the 22-28 of November, there is a massive sale on some XBLA titles.
Streets of Rage 2 – 200 MS Points (50% off)
Sega Rally Online Arcade – 400 (50% off)
Crazy Taxi – 400 (50% off)
There will also be special one day sales on specific titles on, Black Friday (25th November) and Cyber Monday (28th November).
As well as these sales, these add-ons and games on demand are coming to the XBLA ;
Batman Arkham City Robin Bundle – 22 November – 560 MS Points
Sesame Street: Once Upon a Monster Unidentified Furry Objects – 22 November – 400 MS Points
TNT Racers: Formula Package – 23 November – 240 MS Points
Mortal Kombat – 22 November
We all love a bargain, so make sure to check XBLA on 25 November and 28 November to see what the Xbox Gods have placed in their bargain bin.
This is the current release schedule for Xbox LIVE Marketplace content. As with all game related releases, dates, prices and availability are subject to change and vary by region.