Catherine Gets Special Treatment with the Stray Sheep Edition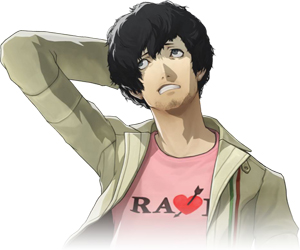 It was revealed a couple of days ago that Catherine was FINALLY officially coming to Europe via the good folks at Deep Silver and today, we can announce that Catherine will launch with a special edition titled the Stray Sheep Edition.
It's named after the pub that the main character – Vincent – frequents whilst chatting to friends and contemplating life with Catherine or Katherine.
The Stray Sheep Edition will have the game itself and;
An exclusive T-Shirt that is a replica of the Rave-T-Shirt that Vincent wears in the game
Two Stray Sheep bar-themed coasters
A seductive Catherine poster that is exclusively available in this deluxe edition
A pizza delivery box from the Stray Sheep Bar that serves as the packaging for all the extra items found in the European deluxe edition
The standard edition of Catherine will cost you £44.99 and the Stray Sheep Edition will cost you £54.99.
Some special editions have little things that are tacked on just to call it a "special-super-deluxe edition", but this one seems like it's really worth it.
Catherine is due for release in February 2012 on Xbox 360 & Playstation 3.