New Dizzy Video Shows Off Old Puzzles with New Visuals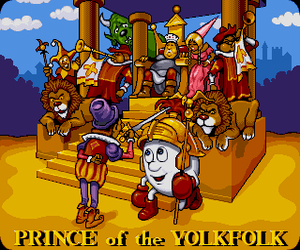 Forget all the high budget mega-ultra-triple-a releases that have been and gone this year, because the biggest is yet to come and this new trailer shows exactly why you should be eggcited!
I'm sorry, I actually couldn't resist the pun, but in all seriousness, Dizzy used to be one of my all-time favourite series' of games and despite on-screen controls, I'm still super excited (resisted it that time) to play this. Let's hope they remake Treasure Island Dizzy next.
The music is…interesting, but the visuals look dreamy and the puzzles feel as though they are hazy memories of a forgotten era.
Take a look at this new video and tell us you don't want to play some Dizzy! Come on, look at his smiling egg-face!
Dizzy: Prince of the Yolkfolk is set for release on December 9th on iPad (£2.49), iPhone (£1.49) and Android (£1.49).