EA Mobile Announce "re-imagining" of Tetris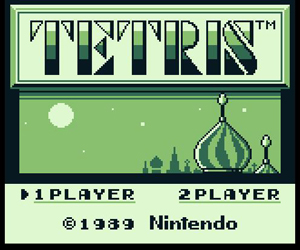 You know that game that you've played in many different guises before? You know the one…similar to Dr. Robotnik's Mean Bean Machine and Columns…yeah, that's it, Tetris. Well, EA Mobile have announced a re-imagining of the series. Kind of like Nolan's Batman but with more blocks.
The new Tetris iOS app is available to download now on the App Store for iPad, iPhone & iPod Touch. This new version of the game includes;
•       The fan-favorite Marathon Mode.
•       A brand new level-based Galaxy Mode, where players can use game-changing power ups to dig down and shatter their scores.
•       Innovative Marathon One Touch Mode, a simple and easy-to-use control scheme for Marathon mode that is specially designed for touch screen gameplay.
•       New gameplay challenges delivered via the never-before-seen Tetris Log system.
•       Tetris Rank functionality that tracks players' lifetime "lines cleared" to assign an overall rank.
•       Ability to subscribe to the T-Club, the only Tetris fan club to give members exclusive access to new mobile challenges and content.
The puzzling thing in all of this is T-Club. For £1.99 per month or £20.99 for a year, a T-Club subscription will give you, " exclusive discounts and content, premium Tetris Log challenges, and a booster to progress their Tetris Rank faster".
So, there is DLC coming for Tetris. And people said it would never catch on after the horse armour. Shows what they know.