EA Mobile Announces Month-Long Daily Deal Offer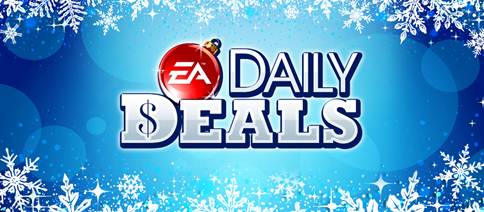 EA Mobile has announced its "EA Daily Deals," a month-long program that will feature the most popular games from EA Mobile for iPad, iPhone, iPod and Android.
Starting today and lasting until January 2, 2012, EA Mobile will offers deals in the iTunes App Store and the Android Market library. Also, customers can share their favourite EA Mobile iOS games with their friends as part of the program.
Kicking off today's "EA Daily Deals" for iOS are in-game discounts for Fantasy Safari and Road Trippin', with racing favourite Need for Speed Shift available for free.  FIFA 10 on Android is 65% off.
For a full list of today's and future "Daily Deals," visit eamobile.com/dailydeals. Fans should check back daily at 9:00 a.m. GMT for the day's special offers available for devices on Apple iPad, iPhone, iPod, Android devices, and more.