Game of the Year 2011: Best Platform Exclusive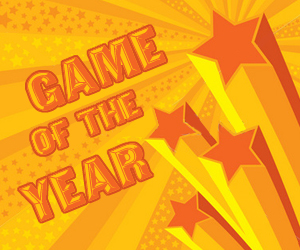 It's game of the year 2011 week here at GodisaGeek and right now it's time to get down to the nitty gritty of things as we explore the "Best Platform Exclusive" category.
In this category each game selected must be exclusive to any single console platform, which means there is some incredibly stiff competition out there.
As we run down each position, our writers will have their say on each title, telling you exactly why they think each game is so good.
We'd love to hear your thoughts and picks for this category too, so please leave comments at the end of the article. In reverse order then, let's get it on!
Jason Hendricks: A call back to the essence for Nintendo. Mario makes his return in another well designed platformer, which continues to define the genre and also shows the power of the 3DS. It can all be summed up in one word…. Tanooki.
Lee Garbutt: Of course, Nintendo wouldn't be Nintendo without Mario. This new portable adventure really makes use of the 3DS's hardware advantages and limitations. It's levels are bitesized chunks of fun that are short, but perfectly formed – brilliant for a commute gaming session! Certainly a wonderful exclusive to have on such a young hardware format.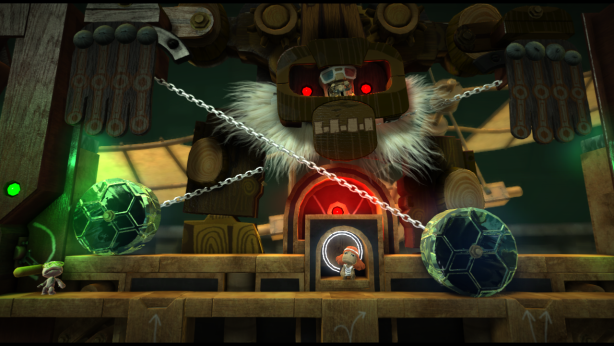 Colm Ahern: I loved the original LittleBigPlanet. It was fresh, original, everything the second one isn't really. But, it is an advancement on what was created in '08 and with users creating millions of levels, the content in this one is astronomical.
Adam Cook: One of the early titles released and nearly forgotten. LittleBigPlanet 2 built on the wonder in the first title, but brought so much more to the table. Supported from the get go (and still to this day), Media Molecule have created a genuinely lovely platformer that is a constant joy to behold. Added move support is just the cherry on the top.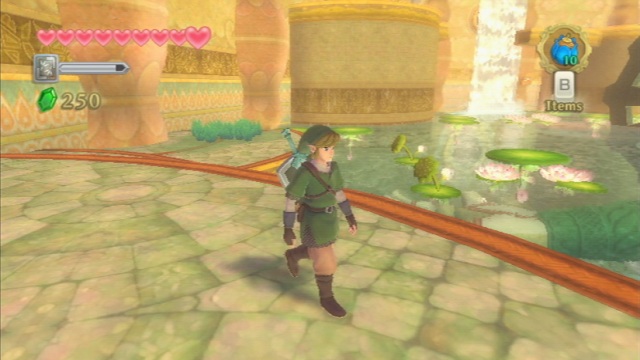 Charles Le Sueur: It has been a long time since a title has not only had my anticipation levels at the maximum, but met them also. 25 hours into Zelda and not only is everything still very exciting but the slight changes to the norm are brilliant. Zelda is a challenge again, just how it should be. Nothing in gaming has made me feel this good in a very long time.
Jason Hendricks: This is the game that defines motion control for the Wii. Skyward Sword is another masterpiece from Shigeru Miyamoto. An epic visual achievement that offers fresh gameplay and great characters.
Lee Garbutt: If there's one thing Nintendo know how to do right, it's first party exclusives; and few are as exciting or desired as a new Zelda installment. Skyward Sword is the result of every lesson that Nintendo has learned when developing for the Wii. They've finally developed a game that makes good on the motion control promises that were made with the Wii's announcement, all those years ago; and married it with a gorgeous art style that makes up for the console's technical shortcomings, the biggest Zelda quest ever seen, and one of the most exhilarating game experiences ever played.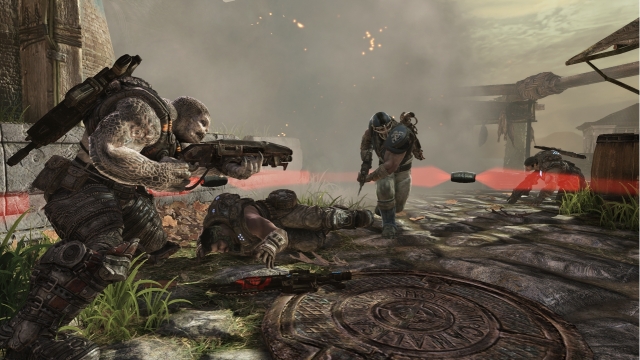 Mark Bridle: The third Gears of War was a fucking tour-de-force. Technological leap, storytelling leap, more colourful, a huge multiplayer component; just much, much better all round. Ignore the chest plates that look like E.T and enjoy it when Epic games just get it absolutely right.
Tony Windebank: Naughty Dog certainly knows how to deliver an all round amazing single player experience. Almost everything about Uncharted 3 was perfectly executed and made you unable to place the controller down. The game boasted great gameplay, fantastic story, jaw dropping set pieces, excellent humour and outstanding graphics and because the whole package was all together outstanding, it is one of the best platform exclusives of the year.
Robin Parker: The additional new modes, such as a greater scope for co-operative play online and the new Beast Mode – where gamers can take on the role of the bad guys, taking down the Gears – makes Gears of War 3 a really deep and rewarding experience. A fitting end to the series then, but perhaps a good place to end the tale before things get too stale. Rumours of a prequel trilogy are abound, but you can expect that to be farmed out and for Epic to move onto bigger things. It may be forgotten how much the series has improved since the first game was released, but if you play through the previous titles, you can see just how for the developers have pushed the Xbox 360 technology, and how their games have always been like a showreel for the power of the system.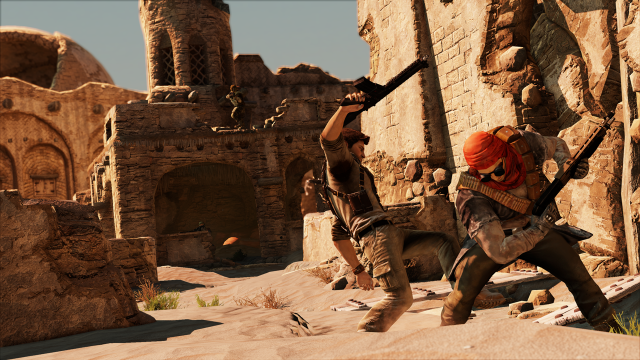 Mary Goodden: The PlayStation has always lived and dies by its exclusives, and after a rocky beginning, the third iteration has been no different. Flying the flag for high production values is the Uncharted series, and Drake's Decption is a triumphant conclusion to a brilliant trilogy. Though it doesn't quite justify the console's steep proce on its own, it provides a powerful blockbuster experience that somehow couldn't have happened on any other platform.
Jason Hendricks: Improving upon two already excellent games, Gears of War 3 brings closure to Delta squads story. Unmatched third-person shooting control, non-stop action and great pacing through a well enjoyed campaign. On top of what I just mentioned Gears 3 has one of the most refined multiplayer experiences with good balancing and plenty of modes.
Colm Ahern: Along with maybe God of War, Nathan Drake in Uncharted 3 is the crown jewel in Sony's hat and topped off the year with a balls-to-the-wall experience in the third instalment of the series.
Keep coming back throughout the day and the week for more Game of the Year 2011 content.