A Week in Gaming: 12/12/2011 – 16/12/2011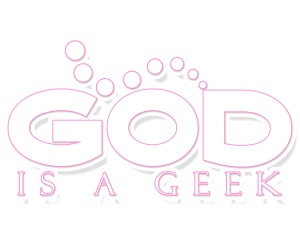 Hello and welcome to a special edition of A Week in Gaming, brought to you by GodisaGeek! This week's edition is a little different as we don't have any reviews for you; instead we have comprehensive coverage of our Game of the Year content for 2011, including 5(!) Godcasts, as well as our UK exclusive coverage of WildStar week, the new MMO from developer Carbine Studios and NCSoft. Add to that our usual round-up of the week's biggest news stories, a look at what's cooking over in the forums, and a look forward to next week's releases, and you've got quite the merry bundle. So let's get started!
GAME OF THE YEAR 2011
It's that time of year again where the GodisaGeek team sit down, put their pens to paper (or fingers to keyboards in this case), and scratch their heads as they try to decide what has been their games of the year for 2011. We've got 11 categories in total this year, and alongside our written content we've also got 5 Godcasts where you can hear the various members of the team discussing the categories of that day. Some choices may be unexpected, some may be controversial, but what is clear is that 2011 has been a stellar year for gaming.
Day 1
The beginning of the week saw GodisaGeek kick off it's game of the year coverage with the announcement of this year's best downloadable game and 2011's best handheld game. Did iOS games rule the roost in the downloadable category? How did Nintendo's 3DS fair in the best handheld game category? Click the links to read the teams thoughts, or you can listen to our ramblings on day one of the Godcast.
Day 2
On day two we revealed what we thought had been the best DLC/add-on from this year, and what we considered to be 2011's single player game of the year. The team recorded another Godcast for Tuesday's categories, and it proved to provide some serious debates.
Day 3
Middle of the week, yet GodisaGeek showed no sign of slowing down, revealing not only 2011's best story but also the multiplayer game of the year. Who would be victorious, Call of Duty or Battlefield? Or would someone rise up to the challenge and nab top spot from them? For an audio discussion of these two categories be sure to check out day 3's Godcast.
Day 4
Thursday featured three categories, all hotly contested and with some very worth winners. Just who was the year's best publisher? What was 2011's best platform exclusive title? And which console do the GodisaGeek team think fared best over the past 12 months? You can read the results for yourself, or you can hear Adam announcing the winner of each category on day 4 of the Game of the Year Godcast.
Day 5
Sadly, it's now the end of the week and that means we've come to an end of our Game of the Year coverage for this year. We've shed tears, laughed in delight, and gasped in shock at some of the winners, and that was only for the first four days! Day five saw the games industry tell us what their favourite games of 2011 have been, and we announced the overall GodisaGeek Game of the Year for 2011. And what kind of day would this be if we didn't have the final entry in the Game of the Year Godcast? Quite a poor one actually, which is why we thought it best we record one.
WILDSTAR WEEK
As if a week's worth of content for 2011's Game of the Year wasn't enough, this past week was also WildStar Week here on GodisaGeek. We were very lucky and honoured to be able to present to you a series of exclusive posts about Carbine Studio and NCSoft's new MMO WildStar.
Day 1
Day one saw us meet the Sarge, the gun-toting, beer-drinking mercernary of WildStar.
Day 2
On Tuesday we brought you an exclusive art devlog with Matt Mocarski, the Art Director over at Carbine Studios, who told us all about the design work that went into the announcement trailer for WildStar.
Day 3
On day 3 we had the pleasure of introducing you to Liara the Aurin, a plant and nature loving person who also knows how to pack a punch when things get nasty.
Day 4
Day 4 saw us present an audio devlog from Charley Lanusse, the Audio Director for Carbine Studios, who told us a little bit about the audio that's going into WildStar, as well as some exclusive outtakes featuring some of the voice talent in the game.
Day 5
Finally this week we were proud to introduce you to Buck the Human, a spellslinger who gets into a wee spot of bother in the trailer.
A big thank you to Carbine Studios and NCSoft for letting us deliver WildStar Week to you here on GodisaGeek.
NEWS
In amongst all the excitement of WildStar Week and the Game of the Year coverage, you would think that we here at GodisaGeek were all out of content. However that couldn't be further from the truth, and as usual I have a round-up of the biggest news stories that have appeared on the site in the past week. Be sure to click on the title of each story to be taken to the full post.
Capcom Detail "Heroes Mode" for Resident Evil: Operation Raccoon City
Capcom released some new information on the 'Heroes Mode' for their upcoming Resident Evil game, including a list of characters, screenshots and a trailer.
Konami Bring You the Metal Gear Rising: Revengeance Documentary
Konami released a couple of interesting videos this week which show a bit of an insight into the people who are behind the newest Metal Gear game.

3D Eurosport Content Coming to Nintendo 3DS
Nintendo announced that they will be bringing 3D sports videos to the 3DS, which will feature some of the more obscure sports that can be found in the world.
New Entertainment Apps on Xbox 360
The other week saw an update to the Xbox 360 dash, and now Microsoft have released details of some of the new entertainment applications that will be shortly arriving on the updated dashboard.

Want to Watch 11 PlayStation Vita Trailers? Of Course You Do
The PlayStation Vita is soon to be upon us, so while you are waiting for it why not have a gander at 11 trailers that Sony recently released for games that will be appearing on the system?
Battlefield 3: Back To Karkand DLC Hits Xbox 360 and PC, 360 Patch Details
The first piece of DLC for Battlefield 3 hit the Xbox 360 and PC this week, as well as a patch for the 360 version. We've got all the details here on GodisaGeek.
Nintendo 2012 European Lineup Released: Kid Icarus, Resident Evil, Professor Layton & More
Wondering what Nintendo are going to be releasing at the start of next year? Well wonder no more as we've got the full lineup here for you to peruse and start planning your purchases.
UK Chart: Skyrim Ventures to the Top of the Charts for the First Time
No-one thought that it was possible for Modern Warfare 3 to be knocked off the top spot of the UK Charts. However, those people underestimated the power of dragons. Never, ever, underestimate the power of dragons.

Spike Video Game Awards: The Trailer Roundup
Finally this week we've managed to collate together all the trailers that were aired during this year's Spike Video Game Awards, including the new PlayStation 3 exclusive from Naughty Dog.
FORUM WATCH
The topics that have been cooking at a high temperature this week in the forums include:
Game of the Year 2011 – do you agree with our decisions? Do you disagree? Let us know!
Star Wars: The Old Republic – those of you who wish to join our Old Republic guild should head over to this thread to get all the information.
THIS WEEK'S RELEASES AND WHAT TO EXPECT NEXT WEEK
There's only one release that's worth mentioning this week, and that is Star Wars: The Old Republic. Chances are you may have heard of this one, apparently it's going to be quite a big deal.
And that's it for this edition of A Week in Gaming! I'll be back before you know it with another round up of all the best that GodisaGeek has to offer.
Don't forget, if you want to add your thoughts about anything covered in this week's article then you can leave us a comment below, or you can Tweet us, write on our Facebook Wall, or post a message in our Forums.
Alex Wozniak
Hello! I'm Alex Wozniak and I'm a writer here at GodisaGeek. I've been gaming ever since my cousin gifted me an Amiga 500 at the tender age of 3 (or was it 4?) and I haven't looked back since. Currently, I'm enjoying playing games on the PlayStation 3, Xbox 360 and Nintendo DSi.
Apart from gaming I enjoy watching Formula 1, snooker, and darts, though I doubt I'll ever enjoy golf, cricket, or lawn bowls. I also support both Bradford City AFC and Bradford Bulls, but at times that support can be thoroughly tested.
If you want to get in touch you can email me at alex[at]godisageek[dot]com, or send a tweet to @Antholex.
You can find more of my ramblings and musings about videogames over on my blog, the
Anthology of Interest
.