Game of the Year 2011: Best Story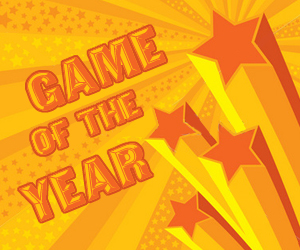 Continuing this Game of the Year 2011 week here on GodisaGeek, it is the turn of writers to shine. In the modern era of gaming sometimes story can be forgotten, but this year there has been some truly exemplary examples of a good old yarn being told in a game, but which is the best?
As we run down each position, our writers will have their say on each title, telling you exactly why they think each game is so good.
We'd love to hear your thoughts and picks for this category too, so please leave comments at the end of the article. In reverse order then, let's get it on!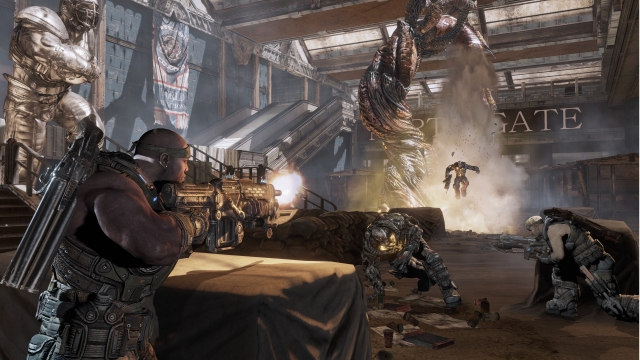 Colm Ahern: Some may look at Gears and say it's a bunch of muscle bound idiots blowing stuff up…and in many ways it is. But within the confines of the story, as a player, it's difficult not to feel the struggle that Delta go through and the measures they will take to save Sera…and THAT moment, was done with sheer class.
Tony Windebank: All the best stories in this world are the ones where you react emotionally to them and Gears of War 3's storyline delivered this in spades. You experience it all with the storyline for this title, but explaining them all could potentially ruin the game for someone that hasn't played it yet (where have you been?!). It has been written perfectly and would be worthy of a movie script, if video game movies weren't so awful. Maximum respect to the writers of this title as you have created the best story of the year in my eyes.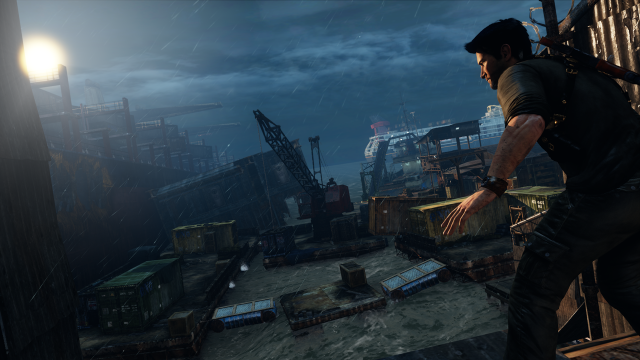 Tony Windebank: The story for this title is a work of genius, not only for the main plot but how the characters react with each other. It is a fine example of how voice actors can assist to make a story line encapsulating and feel all the more genuine. The humour is brilliantly executed and rapport between characters makes you really enjoy the story line even more. Truly an outstanding effort from the chaps at Naughty Dog.
Colm Ahern: Drake's Deception had its problems. Characters came and went, there were some things that were said and then quickly forgotten about, but the advancement in Nate & Sully's relationship was done beautifully and Marlowe was a terrific villain to face off against.
Mary Goodden: Despite a selection of strong action sequences and set pieces, Uncharted 3's storytelling strength is in its quiet moments such as young Nathan's slow pursuit of an adult Sully, or the astonishing desert sequence. It bravely demands patience from its players, but rewards them with strong, memorable characters and an emotional pay-off.
Jason Hendricks: You learn the story of Drake beginning as a young boy. It explores his relationship with father figure Sully. There are plenty twists and turns through this treasure hunting adventure. Plenty of likeable characters, including the villains.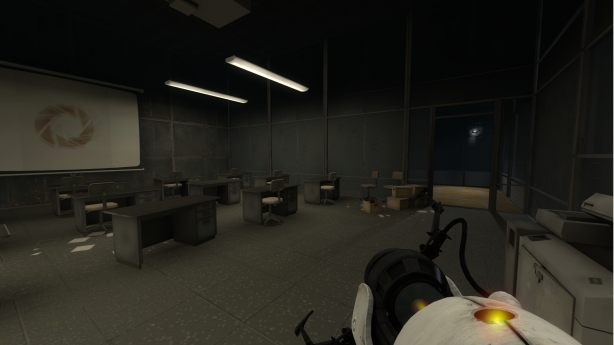 Mary Goodden: Though not as sparse and perfectly executed as its predecessor, Portal 2 is nevertheless a great example of game storytelling. GLaDOS has a foil in the form of prat-falling megalomaniac Wheatley, and the ending is just magnificent.
Robin Parker: The characters who were introduced to us in the first Portal game return for this sequel, and their love/hate relationship is gleefully revisited. The sardonic GLaDOS returns as the antagonist who hounds you through each level, testing both your skills and your patience as she tries to create tougher and tougher puzzles in her bid to get revenge on our hero, for her actions in the first game.
It is when we meet new character Wheatley that we get a comedy foil to the evil wit of GLaDOS. This helps balance out the story, so when things seem at their most bleak, there is a bit of humour there to lighten the mood a little. Valve get this balance spot-on, and the story moves along at a good pace, with little snippets of information being given out as you go along, spaced perfectly between the great puzzle sections. You almost wish there has been more time given to the back-story of Aperture's labs, as what you do see is so intriguing.
Alex Wozniak: Valve are one the great masters of story telling, and a large part of that comes from their fantastic writing and the fact that you really feel as though you are part of the narrative. Add to that the characters of GLaDOS, Wheatley and Cave Johnson, voiced brilliantly by Ellen McLain, Stephen Merchant and J.K. Simmons respectively, and you've got a humorous, well told story that you'll want to experience again and again.
Colm Ahern: The rollercoaster through Aperture's walls was incredible. The story arc of Wheatley and GlAdos were both some of the best writing in a video game and topped off with the addition of Cave Johnson. Superb from Valve.
Lee Garbutt: Valve know how to create a good gaming narrative without relying on cutscenes and exposition-based dialogue. Portal 2 is stunning proof of this, the long abandoned depths of Aperture Science's laboratory being a plot device more effective than your average story; especially for those players taking their time observing their surroundings, to find the many injokes and pieces of background information hidden in every nook and cranny. This is in addition to a well paced, scripted series of events that culminate in one of the most ridiculously awesome moments in gaming. Every piece of dialogue is memorable; every character within the game's small cast having a purpose. Portal 2 is Valve outdoing their own increasingly high standards.
Keep coming back throughout the day and the week for more Game of the Year 2011 content.