It's Go, Go, Go for F1 Online: The Game Beta Registration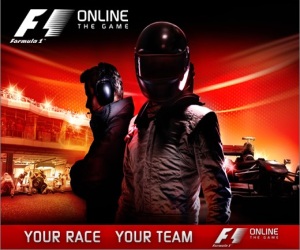 If you love Formula 1 racing as well as racing games and management style titles, then you have a massive opportunity as Codemasters have now launched the closed beta programme for the upcoming title F1 Online: The Game on your PC. If you haven't heard about this title yet, it is a free-to-play racing and management game that will feature all of the cars, stars and tracks from the world of Formula 1!
Players will get the chance to be a driver for a team and also be the team boss in a game that combines top down racing gameplay with a rewarding management game as you create and manage your own team! That's right, you will be able to create your own racing team and be able to immerse yourself in the world of Formula 1! Whether it be choosing your team name, designing a livery or leading the development of a personal franchise, as racer and team boss, you will be in charge of commercial, research, production and race crew functions to allow you success on the track. You will also get to compete in online multiplayer races across a wide range of game modes that include Grand Prix events, Challenge modes and Time Trials.
By going to www.F1OnlineTheGame.com and submitting your details followed by a small questionnaire, players will have the opportunity to play this title and offer feedback to the developers as well as shaping game features before its final launch at the beginning of 2012. Not only that, fans who are accepted into the closed beta will also have the opportunity to earn in-game rewards when the final game goes live. Make sure you keep an eye on GodisaGeek.com for further developments, but in the meantime enjoy this trailer and we will be sure to see you on the track.
F1 Online: The Game will be released for PC at the beginning of 2012. You can also register for the Closed Beta at www.F1OnlineTheGame.com now.