You Can Play Bastion in Your Google Chrome Browser Right Now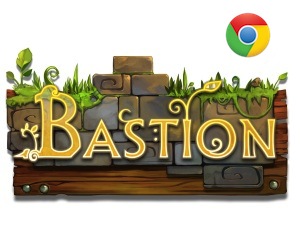 Bastion, the summer hit RPG from Supergiant Games, is now available in Google's Chrome Web Store. Supergiant teamed up with Google for this ambitious project, which uses Google's Native Client technology to run what Supergiant say "really is the full Bastion experience."
Like the Xbox 360 and PC versions, players can play through the prologue for free, while the full version will cost $14.99 to buy. Players can sign into the game using their Google accounts, which will sync save data. It of course opens Bastion up to anyone who has Google Chrome, including Mac users.
The system requirements to run Bastion in Google Crome are as follows:
Processor: 1.7 GHz Dual Core or Greater
Memory: 2 GB
Hard Disk Space: 1.0 GB
Video Card: 512 MB graphics card (shader model 2)
(Note: Gamepad controllers are not supported in this initial release.)
It is frankly amazing that Google and Supergiant Games have pushed the envelope of Chrome's gaming prowess, especially considering how low key it has been. Perhaps, if successful, this will be a sign of things to come from the Chrome Web Store. We reviewed the Xbox 360 version of Bastion, and loved it's fantastic story, scoring it a very healthy 8 out of 10. We have had a little play of Bastion in Chrome, and are pleased to say it works fantastically. Exciting time lie ahead for browser-based gaming.
Supergiant Games also teased some more Bastion-related news to come tomorrow, so be sure to check back to see what that is all about!
Bastion is available now for Xbox 360, PC, and via Google's Chrome Web Store. 
Source: Supergiant Games.