Want to Watch 11 PlayStation Vita Trailers? Of Course You Do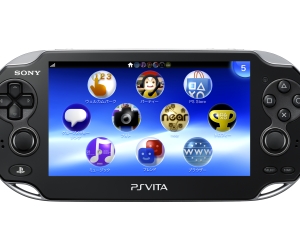 Sony has ramped up the Vita promoton by releasing a whopping eleven new game trailers for its upcoming Vita handheld from an event in San Francisco. The games featured in the trailers are: Escape Plan, Gravity Rush, Hot Shots Golf, Hustle Kings, LittleBigPlanet, Little Deviants, Reality Fighters, Super Stardust, Uncharted: Golden Abyss, Unit 13 and finally WipEout 2048. The Unit 13 trailer is not brand new, but we thought we would throw it in regardless.
Each trailer will show some gameplay on screen, as well as a demonstration of how players will use Vita's new touch and motion features to play the games. We have managed to recently check out many of the games in the trailers, so sure to read our thoughts from our Vita Experience after checking out the trailers below.
That will have kept you busy for half an hour, no? What did you think the stand out trailer was? Let us know in the comments below.
PlayStation Vita releases February 22, 2012, in Europe. 
Thanks, VG247.