UK Pricing For Upcoming Vita Digital Only Games Revealed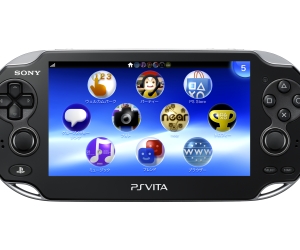 Sony have announced some pricing details for some of their upcoming Vita digital titles.
The PlayStation Vita is only just over a week away from launch, and Sony have announced some prices for a selection of their digital only titles – On the list are:
Escape Plan – £9.99
Top Darts – £6.49
Hustle Kings – £6.49
Super Stardust Delta – £6.49
MotorStorm RC – £4.79
As you can see, there are some absolute steals there – Escape Plan and MotorStorm RC are bloody good purchases for those prices.
We are GodisaGeek.com have seen most of these games quite a few times – I looked at many of the Vita launch titles back in December – Take a look at my impressions here and here.
Our Editor, Adam Cook has also been playing around with our review hardware, and you can look at his full review, plus our video First Looks – Part 1, Part 2, Part 3, Part 4 (You can also look at them on GodisaGeek TV on iTunes or Feedburner)