Mass Effect 3 on PC will Require Origin and Won't Be On Steam Initially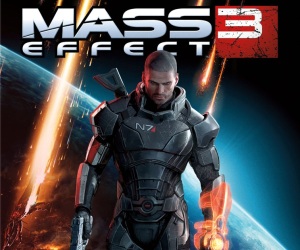 It's a headline that probably isn't too surprising, but Electronic Arts' hugely anticipated Sci-Fi Action RPG Mass Effect 3 will require the user to download and install Origin.
Mass Effect 3 is big business, so it makes sense for EA to force people buying the game to download Origin an activate one-time only, you won't need to be always online to play it.
It has also been revealed that (at first, anyway) Mass Effect 3 won't be on steam. BioWare's Chris Priestly had this to say on the matter: "During initial release Mass Effect 3 will be available on Origin and a number of other third party digital retailers, but not on Steam at this time. Steam has adopted a set of restrictive terms of service which limit how developers interact with customers to deliver patches and other downloadable content.
We are intent on providing Mass Effect to players with the best possible experience no matter where they purchase or play their game, and are happy to partner with any download service that does not restrict our ability to connect directly with our consumers."
How do you feel about this news? Be sure to let us know in the comments section below.
Source: MCV
Mass Effect 3 is set for a March 6th release on Xbox 360, PlayStation 3 and PC.