Prototype 2 Information & Concept Art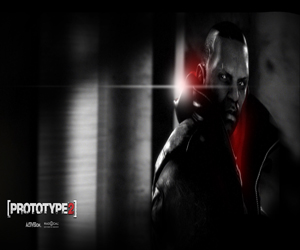 Activision have released some new assets with regard their upcoming title, Prototype 2. Fans of the original can gush over the new information we have for you along with some concept art of the protagonist for Prototype 2, Sgt. James Heller.
The brief synopsis of the game that Activision have told us is;
Sergeant James Heller is out for revenge. This military soldier lead a happy life with his young family in New York until his wife and daughter were killed. The first Blacklight viral outbreak was the cause of their deaths and it's claimed that Alex Mercer, the original lead character from the first Prototype was responsible. Heller will stop at nothing in his attempt to track down Mercer and venge his families death. The two eventually come face to face where their confrontation leads to an incident that leaves the future of humanity in grave danger…
It's always good to see a studio make a brave move like change the main character. It works for some, but maybe not for others i.e. Metal Gear Solid 2: Sons of Liberty. We also have a bit of background info on Mr. Heller.
Sgt. James Heller was a U.S. military soldier who lived in New York during the first Blacklight viral outbreak and was stationed in the Middle East during the second outbreak.  His wife, Colette, and  daughter, Maya, were caught in the initial outbreak and killed.  Since Blackwatch claims that Alex Mercer caused the outbreak, Heller signed up for patrols in the severely infected Red Zone, hoping for a chance to find Mercer and avenge his beloved family.

Heller has military training.  Before he lost his family, Heller had a joyful life.  His relationships with Colette and Amaya were close and loving.  When they were killed, Heller became a man transformed: he grew grim, rude, and impatient — a dark shadow of his earlier personality.  Even so, he is kinder and more sympathetic than Alex Mercer.  Heller's goals rarely or even convincingly exceed his own personal desires.
In mid 2009, gamers who are also fans of superheroes were overjoyed at the news of Cole McGrath (inFamous) and Alex Mercer (Prototype). Two original lead characters that had abilities that were akin to superpowers. inFamous has proven to be a massive success for all at Sony & Sucker Punch but I think Prototype is yet to garner the same successes for Radical Entertainment & Activision. Maybe Heller is the man to lead the Prototype charge.
[nggallery id=703]
Prototype 2 is set for release on 27th April for PC, Xbox 360 & PlayStation 3