A Week in Gaming: 02/01/2012 – 06/01/2012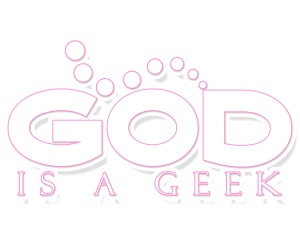 Hello and welcome to the first A Week in Gaming of 2012 here on GodisaGeek! I hope you all had a fantastic Christmas and New Year, and are looking forward to another brilliant year of news, reviews, and articles from the team. So let us start things off the way we intended to continue, and delve into this week's edition of A Week in Gaming.
REVIEWS
Our reviews this week include our regular look at all things mobile, as well as a review of a new gaming pad for the Xbox 360 from those crazy cats at Mad Catz. If you want more reviews then be sure to head over to our Review section where we've got plently more for you to enjoy.
Mobile Monday
Martin was kind enough to bring us the first Mobile Monday of 2012 earlier this week, and provided us with some information about which mobile games you should (or should not) be playing this week.
Highlights included: Raging Pigs, which Martin says "only serves to make people rage at their own iDevices"; Legendary Outlaw, which although it is "by no means a perfect game" is still worth a look; The Sims FreePlay, "one of the most addictive and highly polished games available" and one which comes highly recommended; and finally Action Puzzle, which if you are a fan of black metal music "you owe it to yourself to download Action Puzzle".
You can find Martin's full review of each title, as well as links to the App Store for each game, in this week's Mobile Monday.
Mad Catz F.P.S. Pro Wired Gamepad
Sean was on hand this week to review a new controller for the Xbox 360 from peripheral maker Mad Catz. The F.P.S Pro Wired Gamepad is designed for those gamers who enjoy shooting virtual bullets at other players in the plethora of first-person shooter games that are currently available. Sean seemed quite enamoured with the controller, saying it is now his "controller of choice for the Xbox 360" and that the "triggers, analogue sticks and D-Pad all represent a definite improvement" in his gameplay experience.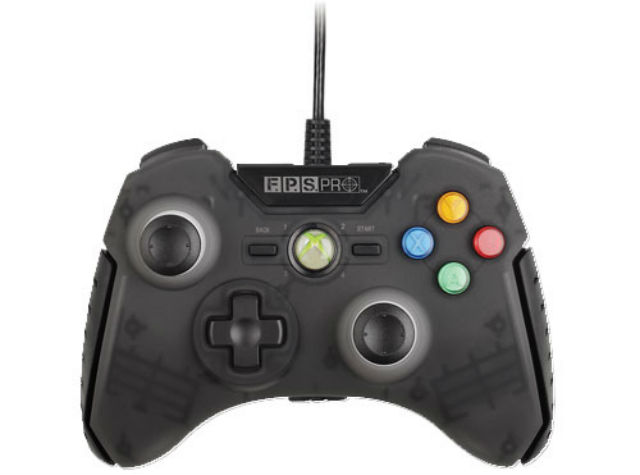 You can read all of Sean's review of the Mad Catz F.P.S. Pro Wired Controller here.
That's all the reviews for this week, but remember if you want more we've got plently over in our Review section.
NEWS
Just because it's 2012 and the World may be ending at some point this year doesn't mean we're going to stop delivering you the best gaming news. Here's a look at the biggest stories that appeared on GodisaGeek this week. As always, click on the headline to be taken to the full story.
Play Games Right Here on GodisaGeek.com, with Gaikai and OnLive
The biggest news of the week (as far as we're concerned anyway) is that you can now play demos for top games such as The Witcher 2 and Batman: Arkham City directly from the GodisaGeek site! Click the headline for all the details, or head to our new Play Now section to see which demos we have available.
UK Charts – FIFA 12 Starts the New Year on Top
Click the headline for a full breakdown of this week's top 25 selling games.
3DS Passes 4 Million Sales
To be honest, I wasn't that impressed when the Nintendo 3DS was first released. Seems I was a bit of a fool though, as over 4 million people have purchased the console since it launched 9 months ago.
New Screenshots Released For Max Payne 3
Rockstar released some new images for their upcoming title Max Payne 3, which sees that loveable rogue Max in action down in Brazil.
Warner Bros. Announce LEGO Batman 2: DC Super Heroes
Great pieces of moulded plastic Batman! There's a new LEGO Batman game on the way, and this time the Caped Crusader is joined by some new friends such as Wonder Woman and the Green Lantern.
House of the Dead Comes Back to Life on PlayStation 3
Braaains! That's the noise a zombie generally makes (at least in my experience), and this spring PlayStation 3 owners will get the chance to fratenise with the undead in House of the Dead 3 and 4.
Lexis Numerique Confirm Release Date for their New Survival-Horror title Amy
Sticking with zombies, the latest title from VectorCell Studios, Amy, is now set to be released on the PlayStation Network and Xbox LIVE Arcade next week. Unfortunately I can't confirm whether or not these zombies utter the classic 'braains' phrase. I hope they do.
And that's your lot for this week's news! To make sure you stay up-to-date with all that's happening in the gaming world be sure to follow our Twitter or 'like' our Facebook page.
ARTICLES
It's not all news and reviews here on GodisaGeek. We also have a wonderful selection of featured articles, and you can peruse this week's offerings below.
I've got two previews to share with you this week. Firstly, Tony was a very lucky bugger and managed to get himself into the Starhawk closed beta. He returned from the depths of space to provide us with a preview of Lightbox Interactive's sequel to the PlayStation 3 favourite Warhawk. This is one game I'm definitely looking forward to, the multiplayer sounds fantastic if Tony's preview is anything to go by. Also this week, Jon ventured to a galaxy far, far away and delivered his impressions of his first few weeks with Bioware's epic new MMO Star Wars: The Old Republic. Suffice to say, if you like Star Wars you might want to be checking this game out.
This week saw the return of Retro Corner to GodisaGeek. Robin provided us with his memories of the SNES title Jurassic Park, which was developed by Ocean Software and based on the classic film of the same name.
Terry decided to have a glance into the future this week, and wrote about what he would like to see in the next, inveitable, generation of consoles. From SSDs to a lack of Microsoft Points, Terry lists the five things that he would love to see be introduced for future gaming hardware.
And that is it for this week's edition of A Week in Gaming. I'll be back next week with another dose of the best news, reviews, and articles that GodisaGeek has to offer, as well as the return of Forum Watch.
Don't forget, if you want to add your thoughts about anything covered in this week's article then you can leave us a comment below, or you can Tweet us, write on our Facebook Wall, or post a message in our Forums.