Mortal Kombat Arkade Kollection Comes to PC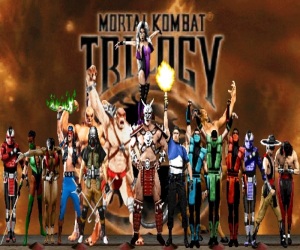 Old school fighting game fans were happy with the news of the original Mortal Kombat games coming to PSN and now PC gamers can turn those frowns upside down too!
Warner Bros. Interactive Entertainment have confirmed that Mortal Kombat Arcade Kollection is now available to download for £6.29 via Steam, Gamestop's Impulse, Direct2Drive, Gametap and others. Of course, the Kollection comprises of Mortal Kombat, Mortal Kombat 2 and Ultimate Mortal Kombat 3.
These versions of the original trilogy were developed by Other Ocean, with Ed Boon and NetherRealm overseeing things. The PC edition of the Kollection will include online multiplayer, leaderboards, achievements and trophies.