A Week in PlayStation Vita Gaming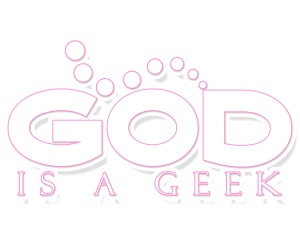 Hello and welcome to a very special Saturday edition of A Week in Gaming. This week on GodisaGeek saw the team post a whole host of reviews for PlayStation Vita launch titles, and I'm here to provide you with a roundup of all those reviews.
So, let's get started shall we? I should point out that if you are still on the fence about the PS Vita, you should check out our review of the hardware itself (suffice to say it looks like a very impressive piece of tech).
Uncharted: Golden Abyss
Our very first PS Vita review comes from Adam who went deep into the jungle to review Uncharted: Golden Abyss, Nathan Drake's portable debut. He found that whilst the "set pieces never quite approach that of their work on the Vita's big brother", the game is still a "superbly executed piece of video game design".
You can read Adam's full review of Uncharted Golden Abyss here. In the meantime, check out a preview video of the game in action below.
Ultimate Marvel Vs. Capcom 3 Vita
Sean donned his most shiny of spandex this week in order to review the PS Vita version of Ultimate Marvel Vs. Capcom 3. He considers the game to be "arguably the greatest technical achievement" he's ever seen on a handheld device, and despite some dodgy touch screen controls Sean still considers this to be a "essential day one purchase".
Find Sean's full review here, and watch a trailer for the title below.
Modnation Racers: Road Trip
Adam drove himself round the bend so he could review Modnation Racers: Road Trip. Whilst he found the game to be fun, he lamented the lack of an online mode, which means "Road Trip has to be saved by the fact you can upload and download all manner of created and customised creations from both this Vita title, and the PlayStation 3".
Adam's full review of Modnation Racers: Road Trip can be found here.
WipEout 2048
Being a fan of Formula 1, I really hope that hovercraft racing, such as that seen in WipEout 2048, does indeed become a reality one day. For now we'll have to make do with this handheld version, which Adam was brave enough to review. Overall, he found the game to be a "phenomenal racing title with plenty to do, lots of variation and a strong multiplayer component", whilst at the same time "approaching the visuals of a home console title".
You can read Adam's full review of WipEout 2048 here, and check out a trailer for the futuristic racer below.
Everybody's Golf
Adam was a bit of a PS Vita reviewing machine this week, as he went down to the golf course in the most colourful trousers you have ever seen so he could review Everybody's Golf. Adam believed that whilst the game is a "highly playable and enjoyable experience throughout", it doesn't bring anything new to the table to "justify itself as a brand new Vita title".
Read Adam's hole-in-one review here.
Reality Fighters
Not content with letting Adam have all the fun, Sean decided to throw his hat in the ring and review Reality Fighters. He considers the title to be a "perfect rental", and urges people to try it because the "camera abilities of the console are seriously impressive".
You can find Sean's full review of Reality Fighters here, and you can also check out a trailer for the game below.
FIFA Football
Our final PlayStation Vita review of this week comes courtesy of Adam, who stepped down from the terraces to review FIFA Football. Whilst he thought that "FIFA Football is a great effort", Adam was a little disappointed that the title "veers closer to FIFA 11 than 12", but nevertheless thinks FIFA Football is an "essential PlayStation Vita title for the discerning sports fan".
You can make up your own football chant after reading Adam's full review of FIFA Football for the PlayStation Vita.
Little Deviants
Finally then, the game that makes use of every control input on the Vita, Little Deviants. Click here to read the full review.
And that's all the PS Vita reviews that have appeared on GodisaGeek this week. I hope you've enjoyed reading them, and are now looking forward to yet more Vita reviews in the near future.