Lord Of The Rings Online Gets Soldier On Landscape Feature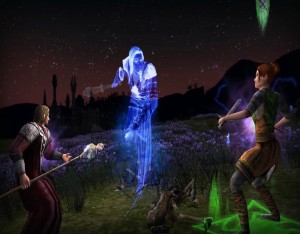 Those familiar with the Lord Of The Rings MMO already know that the skirmish system is a great way to gain loot and rewards. Now you can bring a customizable skirmish solider to the field to help you battle all the insane orcs your heart desires. Currently your skirmish soldier can only be summoned within the skirmish system but now its going to be accessible on the landscape. This new feature can be great for all those players out there that go into the world solo.
Lord Of The Rings Online is a free to play mmo that takes players into the world of middle earth. This year marks the fifth anniversary of this award winning mmo and it is getting quite a bit of updates and new features added in anticipation of the new Riders Of Rohan expansion being released this Fall. With a slew of new features being added this game has a lot of depth and keeps growing.
You can join the online battle for middle earth right now at www.lotro.com