Capcom Announce Free US Spec Ops DLC for Operation Raccoon City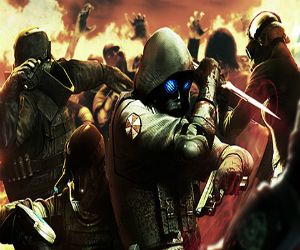 Announcing DLC before a game has even shipped is normally frowned upon, but in this case it will probably lead to more confused faces than angry ones, because it's free.
Yes that's right, owners of Resident Evil: Operation Raccoon City will receive free DLC on April 11th. The DLC will see you take control of Tweed, Dee-ay, Harley, Willow, Shona, and Party Girl, members of a US Spec Ops Squad. A few details have already been announced, it won't just be zombies and B.O.W's you'll be fighting, as you will also go up against the game's main protagonists, Umbrella Security Service. Players will also meet a "familiar" face on their journey but so far no more has been confirmed.
Resident Evil: Operation Raccoon City will be available March 20th in the US, March 22nd in Australia and a day later on March 23rd in Europe  for Xbox 360 and PlayStation 3.
So is this a case of generosity or a sign the game may not quite be up to scratch for paid DLC? We'll have to wait and see, but be sure to check back for the full review on GodisaGeek.com next week.