Traffic Wonder is Now Available for All Major Touch Devices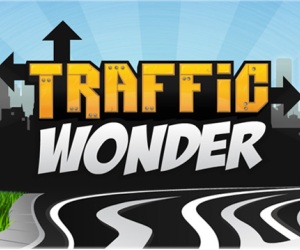 Last week we told you all about the free beta for a new management game that was coming soon to all of the major touch devices. That game was Traffic Wonder, developed by the independent studio Yo Ambulante. Well, that game has now been released and you can (and should) all download it right now from all of the respective App Stores/Marketplaces. Coming in at a mere 69p you will be getting hours of addictive, fun gameplay (just wait until next week's Mobile Monday and you'll find out even more!), so there's no reason not to get over there and download it now.
"Traffic Wonder was created to stimulate your brain with the slide of your finger while tickling your fancy as you meet the fun challenge of mapping out strategic routes using the least amount of fuel," said game developer Alex Nino of Yo Ambulante. "There's an immersive balance between finding the most efficient routes to maximize fuel, avoiding any collisions, and picking up bonus items for more points and rewards."
[nggallery id=785]
Traffic Wonder is now available on PC, Mac, Linux, Blackberry Playbook, Android Tablets, Amazon Kindle Fire and Apple iPad.