Veteran Composer Jesper Kyd Scores Darksiders 2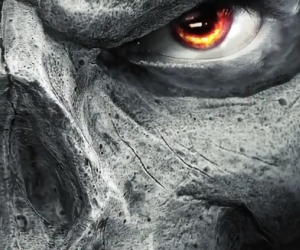 The long-awaited Darksiders II will be getting a suitable musical backing, thanks to longtime videogame composer, Jesper Kyd.
The multi-award winning composer, with a career spanning over two decades; will be providing the soundtrack to Death's quest to redeem his fellow Horseman War, who was blamed for preempting the Apocalypse in the original Darksiders.
"Darksiders II is an awesome game and one of the most fun and creatively satisfying projects I have scored. I had a blast working with the team at Vigil." commented the man himself..
Kyd has worked on a wide variety of games; including the Assassin's Creed series, Borderlands, Unreal Tournament 3, the Hitman series and tons more. The fact that he is so enthusiastic about his latest work should be a good indication that this soundtrack should be rather special indeed.
The original Darksiders was a real surprise on it's release early on in 2010, coming out of nowhere to be a sublime mix of Zelda's adventuring, and God of War-style hack and slashing. Many of the GodisaGeek staff are rabidly waiting for this next title, so expectations are high.
Darksiders II will be released on June 29th on Xbox 360, Playstation 3 & PC.