Darksiders 2 Contains "Arena Mode", New Game+ Content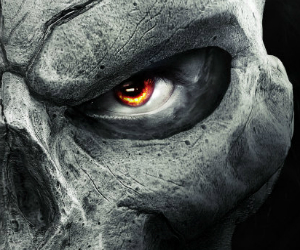 THQ have announced some more new modes for the upcoming Darksiders 2 – Sharpen your blades, 'cos it's going to be a bloodbath!
As the game is so close to hitting store shelves, we've covered so much of Darksiders 2 – But we have only scratched the surface.
THQ have announced an all-new Arena mode for the game. Titled "The Crucible", this Horde-style mode pits players against 100 waves of enemies to earn awesome equipment. Competion of every fifth wave will allow the player to either take a prize, or leave it and continue to fight in the hope of earning better prizes from future waves.
As mentioned in my Preview and Interview, the game will also feature a New Game+ mode, where Death can carry over his skills and abilities from previous playthroughs – Plus you could tackle the dreaded "Nightmare Mode".