Zone of the Enders HD Collection Announced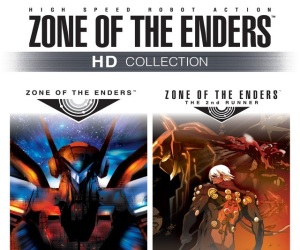 Konami have been knocking their HD collections out of the park recently, with the Metal Gear Solid HD Collection receiving a monumental 10/10 score from Tony Windebank when he reviewed it.
Hot on the heels of that success, Konami have announced they will be bringing the Zone of the Enders collection to us in HD for Xbox 360 and PlayStation 3 this Autumn.
For those that only purchased the original Zone of the Enders game for the Metal Gear Solid 2 demo (and I know there's loads of you) this looks to be a fine chance to have another look at the fun interplanetary robot wars.
The HD collection will contain both the first and second game, original released for PlayStation 2 and developed by Kojima Productions.
Zone of the Ender HD Collection will be release in Autumn 2012 for Xbox 360 and PlayStation 3.