Codemasters Boosting UK Games Industry with More Jobs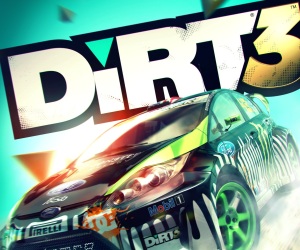 It's been a turbulent few weeks for the UK sect of the games industry. Yet it seems as if we've made it through the muddy waters, and ended up on the pleasant plains on the other side. BAFTA Award Winning Developers of massive franchises such as DiRT and F1, Codemasters, are creating more than 100 new jobs across the Midlands area. What's more, an additional 25 will be joining the company's 120-strong team in Tricorn House in Birmingham.
The Talent Acquisition Manager at Codemasters, Simon Miles, had this to say. 'The success of our recent games and our plans for the future means that Codemasters will continue to see growth as we expand our teams here in the Midlands. The skilled talent pool in Birmingham, along with the support available for developers in the area, and across the Midlands generally has created a dynamic and creative local business community. We are looking to recruit staff from the region as well as enticing some new employees into the city as well.'
Birmingham has become a hotbed for creative games industry talent, and is home to more than 12,500 digital and technology firms, employing nearly a quarter of the UK games workforce. Serving as home to the Birmingham Orniston Academy, a specialist digital media academy, as well as Gamer Camp, a school for developers, these new opportunities from Codemasters could not materialise in a more appropriate place.
Sarah Darch, Investment Manager at Business Birmingham who specialise in attracting and supporting games and digital media, added. 'That a global name like Codemasters is expanding here demonstrates that the gaming industry is taking the Birmingham area seriously as a place to locate and grow their businesses. A number of other local gaming companies are now expanding, employing new staff or attracting investment, building a real sense of excitement and momentum in the area. The business community and public sector have worked together to create a wide range of benefits to grow in the region – from eductation and training, to rates relief and incubation schemes – it has become easier to set up or grow a business here. With so much happening in the city right now, I expect that a number of other games developers will follow in Codemasters footsteps and look to establish a presence and expand here'
Think you might be interested? Keep an eye on the Codemasters website for more details in the coming weeks.