Leisure Suit Larry High Definition Re-Make Looks to Kickstarter for Funding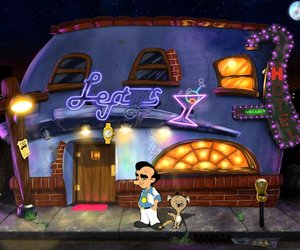 For those Adventure Game fans and fans of retro gaming who were waiting for the release of Leisure Suit Larry in High Definition that was announced back in October, it looks like the project has been having some difficulty in finding funding.
So, having obviously seen the success that the Double fine Adventure project had when it ran back in February, Replay Games and Al Lowe – the creator of the Leisure Suit Larry series – have also decided to take their project to the crowd funding source of Kickstarter. With a target amount of $500,000 the project is currently at $153,826 with 28 days remaining.
The team have put together a whole host of interesting incentives for donating – such as signed items, exclusive merchandise and some truly exceptional experiences for those who donate a huge amount, such as being featured in the game yourself, or a real-life trip to Las Vegas!
Some fans will be surprised that the game is looking for fan funding after its announcement last year, so the team have also posted a handy FAQ that details the trouble they had building up funds or finding a publisher for the title. The FAQ also reveals more details regarding their ambitions to support multiple platform and add extra in-game content – if they manage to go past their original $500,000 Kickstarted total. If you are a fan or old-school Adventure Games, you really should help fund another deserving project like this – if only to see our favourite unlucky lover return to computer screens the world over.
The first HD game in the series was originally expected for release in late 2012. If you want to help the title via Kickstarter, check out the project page here.