Mass Effect 3 Extended Cut DLC Will Be Free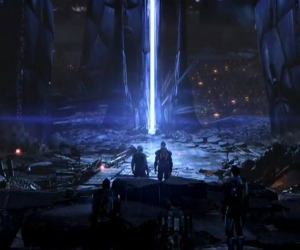 Bioware have announced today that DLC addressing the ending of Mass Effect 3 will be free.
Now way to much has already been said on whether Bioware are right to change the ending, so we won't go into that here. It is very important to note that Bioware have confirmed it to be additional cinematic sequences and epilogue scenes. So it seems players shouldn't expect new gameplay and definitely not an entirely new ending.
Series producer Casey Hudson had this to say regarding the DLC:
"We have re-prioritized our post-launch development efforts to provide the fans who want more closure with even more context and clarity to the ending of the game, in a way that will feel more personalized for each player".
In case you were planning on taking a 2 year holiday, EA have also confirmed the DLC will only be free till April 2014.
Although Bioware did not confirm an exact date, the DLC will hit sometime this summer. It will be available on Xbox 360, Ps3 and PC.