Meet the Family in Lollipop Chainsaw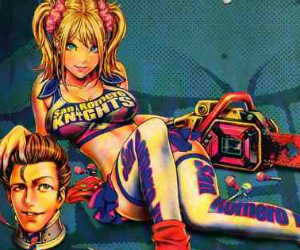 We all have things that run in the family, maybe it's sport, careers or hobbies. Juliet's family is no different, with all three sisters taking a keen interested in zombie slaying.
That's right Juliet isn't the only girl who can handle a blood thirsty pack of zombies, big sis Cordelia and little sis Rosalind are more than capable of dealing with the undead too. In fact Cordelia is an expert zombie hunter and never leaves home without her trusty sniper rifle, and sixteen year old Rosalind may be young but you wouldn't want to get on her bad side.
The game is out in June so not long to wait for this one, but will Juliet turnout to be all style and no substance? Suda51 is certainly no stranger to games of this nature, with Shadows of the Damned raising a few eyebrows with its distinct style and humor.
[nggallery id=865]
Lollipop Chainsaw hits stores on June 12th in the US, and three days later in Europe on June 15th.