Shigeru Miyamoto Confirms That Super Mario is Coming to the Wii U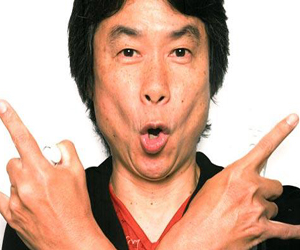 Nintendo God and designer extraordinare Shigeru Miyamoto recently conducted an interview with Spanish newspaper, El Mundo. In the interview, he said many things of note, but the real thing that will get Nintendo fans excited is that a Mario game is coming for the Wii U, and it will be shown off at this year's E3 in June. The game is said to use the new tablet style controller as well, however it's not known how exactly.
Also, Miyamoto claimed that traditional games are being created on iOS and Android, and that Nintendo wants to keep focusing on innovation. He reiterated that he is training up some developers that he could see taking over the mantle when he finally retires. But as of now, his efforts are with Luigi's Mansion 2 and Pikmin 3 for the Wii U. He stated that he was disappointed with sales figures for Wii Music and would like to go back to that series at some date.
Nintendo fans obviously knew that Mario would be coming to the newest console at some stage, but nothing was concrete until now. Whether you're someone that wants to see Nintendo creating new IPs or not, it can't be argued that the last number of Mario games have been stellar efforts. As for Wii Music…well…the less said the better maybe.
Source: MCV