Dress to Kill in Lollipop Chainsaw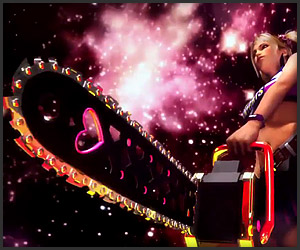 What's your most pressing concern during a zombie apocalypse, that's right, does my skirt go with these boots. Well it's a priority for Juliet, star of upcoming game, Lollipop Chainsaw.
Don't worry these aren't pre-order bonuses or day one DLC, all the outfits revealed today will be included in the game free of charge, and will be unlocked as you progress through the campaign.
Of course Juliet will be sporting her signature cheerleader get-up as well, but there's no harm in having options. You can check out some of the outfits announced today in the gallery below.
I'm not sure about the practicality of these outfits when it comes to fighting the undead, but maybe I'm missing the point?
[nggallery id=898]
Lollipop Chainsaw is set to release on June 12th in the US, and three days later in Europe on June 15th.