Fallout DLC Gets Majorly Discounted on PSN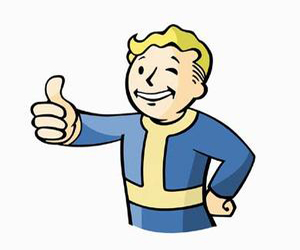 It's been a while since the much loved (and maligned for their bugs) Fallout 3 and Fallout New Vegas games have come out. However, if you're in the portion that is partial to some post-apocalyptic RPGness, and you haven't picked up the downloadable content for New Vegas or Fallout 3, you're in luck!
From tomorrow until the 30th May, all DLC for both Fallout games is drastically discounted on PSN. If you are buying an individual add-on for either game, you'll get a discount of 30% (40% if you're a PS Plus member). If you're looking to do a clean sweep and pick up all of the DLC for either game, there's a 50% discount (and again, an additional 10% gets hacked off if you're a PlayStation Plus subscriber). You can check out all the content below.
The Fallout 3 bundle includes all five add-on packs: Broken Steel, Mothership Zeta, Operation: Anchorage, Point Lookout and The Pitt.
The Fallout: New Vegas bundle includes all four add-on packs: Dead Money, Honest Hearts, Lonesome Road, Old World Blues along with two additional packs: Courier's Stash and Gun Runners' Arsenal.