A Fortnight of Xbox LIVE Goodies, May 15th- 28th Newsbeat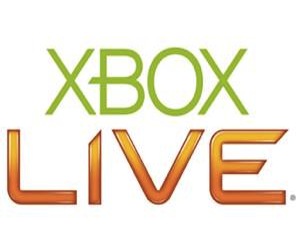 Those lovely people over at Microsoft have once again blessed us with a gift of the release schedule for the next fortnight, starting today (May 15th) and running through until May 28th.
The most prominent of the Xbox LIVE Arcade releases is Sonic the Hedgehog 4: Episode 2. After the average first installment of the spiky blue veteran's venture into episodic gaming, one can only wonder (and hope) that the second episode improves matters somewhat. Also hitting XBLA on the 15th is the rhythmic Jam Party, where you can use your favourite peripherals in order to play along to tracks by the likes of Modest Mouse and Atmosphere. Arriving on the 18th, Dragon's Lair is a classic arcade game where you play as a hapless knight. With Kinect support included, it may be worth a quick glance. On the 23rd of May, Joy Ride Turbo, the Kinectless sequel to the Kinect launch title Kinect Joy Ride, speeds its way onto Xbox LIVEArcade. Whilst there are no heavy hitters, such as the likes of Trials Evolution that we saw last month, there's still enough to potentially take your fancy.
If it's add-ons you're after, then numerous DLC packs are due in the next two weeks for the likes of Tiger Woods PGA Tour 13 and Call of Duty: Modern Warfare 3. As for Games on Demand, if you're looking for a blockbuster title on a whim, then look no further than The Elder Scrolls V: Skyrim which is swooping down onto Games on Demand on the 15th of May. It's not alone, however, as the magnificently silly Saints Row: The Third is also hijacking your bandwidth and stealing some precious hard-drive space come May 15th as well.
All in all, a pretty strong, if not overwhelming, showing from Microsoft's downloadable services. All the details, plus additional releases not mentioned here, in the table below.