Forza Horizon Cover Art + In-Game Screenshot Revealed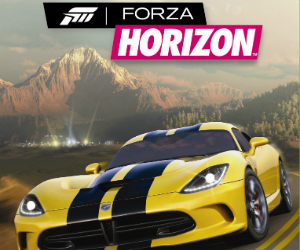 Playground Games and Turn 10 have revealed the cover art for upcoming Xbox 360 exclusive, Forza Horizon.
The cover shows a brand-new Viper SRT speeding away from what appears to be a festival, a strong theme for the game it would seem, as the reveal trailer also featured some kind of party event.
Developed by Playground Games with input from series creators Turn 10, the game already has a strong pedigree. Horizon will be Playground Games first title, the UK studio has plenty of experience in the racing genre though, with people from studios like Bizzare, responsible for Project Gotham Racing and Blur.
There's no doubt Forza Horizon is going to be a major departure from the series numerical entries, and Microsoft will likely feature the game heavily in its E3 press conference this June.
You can check out the cover art in full, as well as the new in-game screenshot in the gallery below. What do you think about Forza Horizon, is this a good move by Microsoft?
[nggallery id=906]
Forza Horizon will be released on Xbox 360 later this year.