Lace Mamba Global Launch New Website with Prize Draw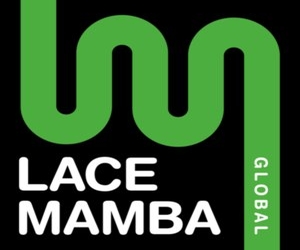 Lace Mamba Global are one of the recent success stories of the British gaming industry. The Brighton-based publishers have quickly built up a reputation for supporting independent and smaller developers, in publishing downloadable titles that may not usually see a retail release.
To launch their brand new web presence, which has just launched at: www.lace-mamba.com, the company are running a competition where gamers who sign up for their newsletter will be entered into a prize draw, in order to win one of five surprise packs – each containing a special Lace Mamba Global pint glass and a selection of Lace Mamba Global's latest games releases.
The new website will allow gamers to take a better look at the games already released from the Lace Mamba portfolio, as well as upcoming and future titles. It will also featurie trailers, screenshots and downloadable items, including playable game demos and wallpapers. A full forum will also be coming to the site soon, so players can discuss all gaming-related topics.
Lace Mamba have become the publisher of choice for Adventure Games in the UK, what with releasing retail-based versions of Sam and Max on the Wii, Gray Matter on Xbox 360 and the Tales of Monkey Island special treasure chest collector's edition – amongst other titles. They even supported GodisaGeek.com favourite Super Meat Boy – releasing the ultra Rare Edition. They will be supporting a range of new games this year, such as the upcoming comedy adventure Deponia and supernatural thriller Lucius.
The new Lace Mamba website is live now, visit the site for your chance to enter the sweepstakes.