Valve Won't Be Revealing Any New Games at E3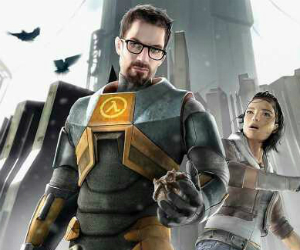 Fans hoping for a new Valve title at E3 this year will be disappointed to learn, the developer has now confirmed nothing new will be announced at the expo.
Valve boss Gabe Newell confirmed in an email to ValveTime there are no plans to unveil anything new at E3.
'We are not announcing anything at E3. Really. We are not announcing Half-Life 3 or Portal 3 or Left 4 Dead 3. We are going to be showing stuff everyone already knows about (CS:Go, Dota 2, 10′ UI, …)'
Although this is obviously sad news it's probably a smart decision to confirm this ahead of E3, fans have been let down before so at least this will keep expectations in check.
How do you feel about the prospect of possibly waiting another year for a Half-Life 3 announcement?